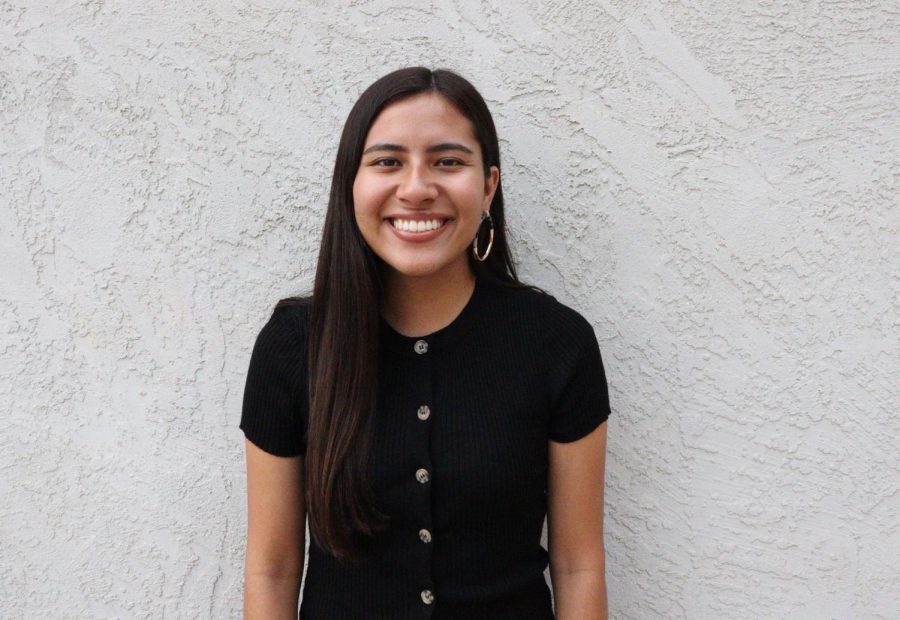 Bethsabe Camacho is a junior journalism major in love with documentaries, plants and theology.
I grew up thirty minutes away from San Francisco in a city named San Pablo where everyone looked like me and had a similar story. Once I moved to the East Bay, my worldview expanded when I realized the world contained a melting pot of stories. For most of high school, I had planned to study criminal justice, later switching to theology and then out of the blue, I landed upon journalism.
At first, I thought journalism would be an easy thing to do until I started understanding the depths of storytelling, interviewing, and fact-checking. Now, journalism has become an expression of my love for people by providing a voice to the voiceless.
When I'm not planning my future, I enjoy reading books, watching all sorts of documentaries, and wrestling with theology questions. I'm also an incredibly family-oriented person and a loyalist to all my friends.
Bethsabe Camacho, Deputy News Editor
Dec 01, 2020

Biolans plan for housing amid pandemic

(Story)

Nov 20, 2020

L.A. county officials give no further updates of reopening dates for higher education campuses

(Story)

Nov 11, 2020

Biola honors Veterans with with Image of God chapel

(Story)

Nov 06, 2020

Biola's annual startup competition set to commence

(Story)

Nov 04, 2020

Journalism students engage in election coverage

(Story)

Oct 31, 2020

Final civic engagement symposium hosted days before the election

(Story)

Oct 21, 2020

Biola to host drive-thru commencement ceremony for class of 2020

(Story)

Oct 13, 2020

The Student Committee for Diversity Affairs kicks off first-ever meeting

(Story)

Oct 09, 2020

Biola encourages students to participate in civic engagement for the upcoming elections

(Story)

Oct 02, 2020

Pastoral Care overcomes distances

(Story)

Sep 25, 2020

First-generation students making the most of college

(Story)

Sep 16, 2020

What Campus Safety is doing about on-campus crime

(Story)

Sep 09, 2020

Hands-on majors adjust to an online semester

(Story)

Sep 08, 2020

Crime Log ― July 14 – Sept. 5

(Story)

Feb 22, 2020

2020 SCORR conference: Know Love, No Fear

(Story)