Rediscovering wonder
Kelli Yoon discusses the opening session of Missions Conference 2015.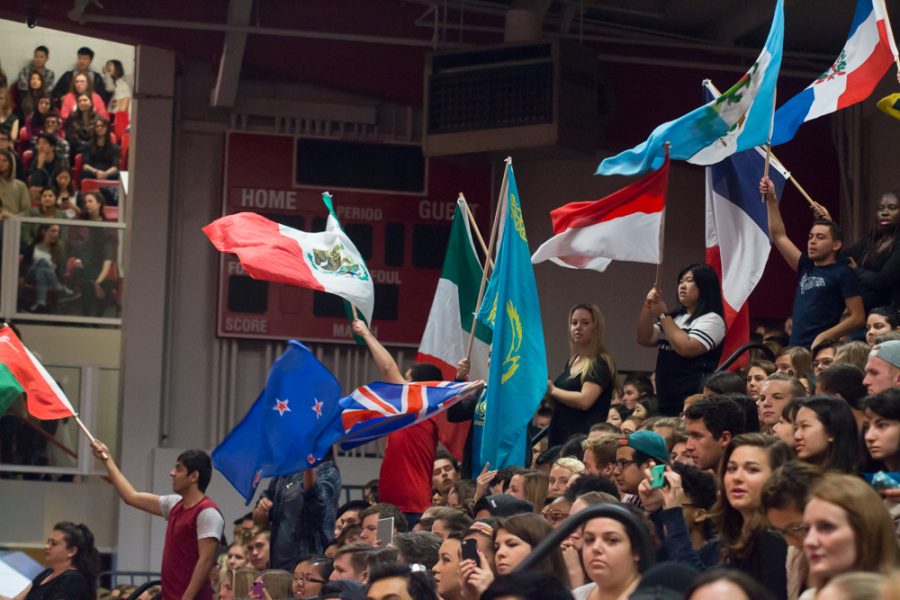 Kelli Yoon, Writer
March 11, 2015
Flags from all nations wave proudly in the air as Biola's 86th annual Missions Conference 2015 begins. The title for this year's conference is "Greater, compelled by the I AM." This year's conference is gospel rooted, with a focus on who we are with God and how we celebrate what he is doing — the I AM in our relationship with Christ.
The conference host is no stranger to Missions Conference. Charlie Meo is a recent Biola graduate. During his time at Biola, Meo helped plan the previous two Missions conferences. In his opening statement, Biola's President Barry Corey explained that the conference this year is about, "the power of the I AM who I AM."
The first speaker of this year's Mission Conference was Henry Joseph. Joseph, the son of a preacher, grew up in Los Angeles, California. He struggled with homelessness, jail time and drugs until 1992 when he dug deep into the Bible and rekindled his relationship with God. Soon after he found the Lord again, he started ministering. God led his family to Malawi, Africa on a missions trip where they lived for seven years sharing the Gospel. He now lives in Mississippi and continues to share God's word.
Joseph's message to Biola's students came from the story of Moses and the redemption of the people. Joseph explained that the Bible should make us wonder about and seek to know our mighty God. According to Joseph, the wilderness wandering in Exodus took place to teach the Israelites that in order to survive in the wilderness, they needed God to survive, relying on him and his power. God was the only way the Israelites could sustain themselves for forty years in the wilderness.
God used one man to deliver the nation of Israel. We too can be like Moses in the world. The success Moses experienced in his mission was due to the fact that he delivered the children of God to their father. Our mission is to lead people to the gospel and to form relationships with Christ.
Joseph explained in his message that we are to "discover the awesomeness of God" and to be in partnership with him to share the gospel. We are to be God's friend and partner. Joseph closed with a prayer that we never become so familiar with God that we lose our wonder of him. We are here to be used by God to share to others the great mission of life.