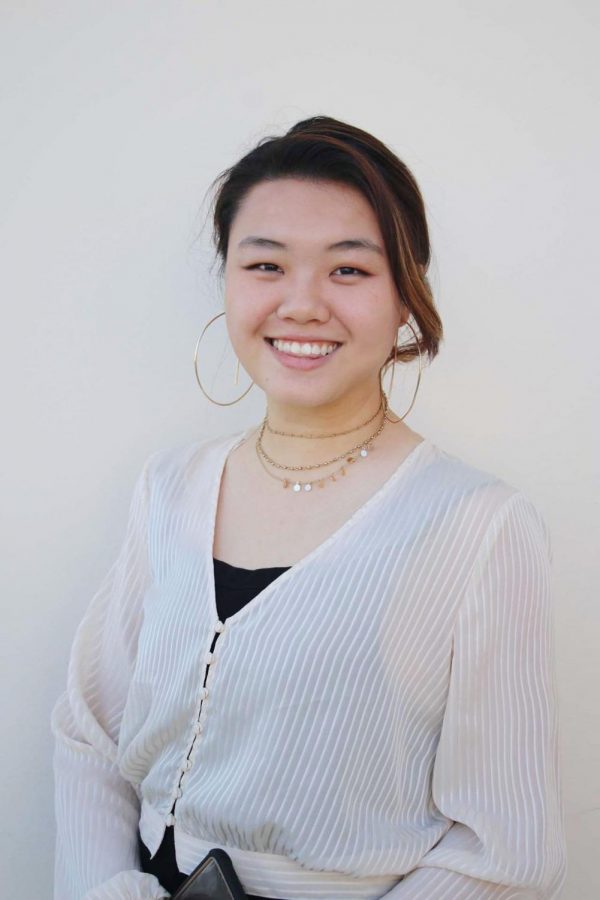 Thecla Li is a sophomore journalism major who loves tacos and photography. If you are having a hard time finding her, it's probably because she's running around snapping photos somewhere or editing them at the Taco van on Tuesday nights.
[email protected]
Hello! My name is Thecla Li and I'm from a little city country called Singapore. Yes, the place where Donald Trump and Kim Jong Un met. When I was a freshman,
I came to Biola adamant to gain as much experience as possible from the very start. The Chimes, being then a weekly publication, was my best bet. Staying true to my visual media concentration, I took up the chance to try out as a freelance photographer at Nationball, one of Biola's biggest events. I loved it, I applied and now I'm here; nothing else matters.
I thoroughly enjoyed my first semester running around, flashing my press pass and skipping lines for chapels.  The following semester, I became a photo apprentice and stepped into a full editorship my sophomore year. Through the experience, I was given the opportunity to capture crucial memories that make Biola, Biola. I am so thankful for all the opportunities God has given me. Here's to a new year!
Thecla Li, Visual Editor
Mar 16, 2020

Biola begins diversity talks with Lament Session

(Story)

Mar 11, 2020

EXCLUSIVE: Vertical Worship to lead worship at Missions Conference

(Story)

Mar 11, 2020

Missions Conference announces 2020 theme: United

(Story)

Feb 15, 2020

"P.S. I Still Love You" breaks down unrealistic expectations

(Story)

Feb 05, 2020

Fire safety specialist finds AC unit malfunction as cause of Thompson Hall evacuation

(Story)

Feb 04, 2020

Student side-swiped by car while exiting onto Biola Avenue

(Story)

Feb 03, 2020

As fear of the coronavirus grows, so does racism

(Story)

Jan 30, 2020

Men's basketball chokes against Point Loma

(Story)

Jan 20, 2020

Women's March 2020 excluded Black Lives Matter LA for the first time

(Story)

Nov 19, 2019

"Jojo Rabbit" teaches that ignorance is not bliss

(Story)

Nov 13, 2019

Power returns to campus

(Media)

Mar 29, 2019

Soaring Stories: Matthew Kim high-fives Biola goodbye

(Story)

Mar 22, 2019

Muslim club mourns New Zealand shooting

(Story)

Mar 14, 2019

Dear Professor Simon: "Dying young as late as possible"

(Story)

Feb 16, 2019

Track takes two in season's first meet

(Story)

Dec 18, 2018

Gallery: Men's Basketball vs. APU (Dec. 15, 2018)

(Story)

Dec 18, 2018

Gallery: Women's Basketball vs. APU (Dec. 15, 2018)

(Story)

Nov 09, 2018

The woman behind the Special Olympics at Biola

(Story)

Nov 02, 2018

Design class behind last semester's swings returns

(Story)

Oct 13, 2018

Global student's fall playlist

(Story)

Sep 28, 2018

Nationball 2018 Gallery

(Story)

Feb 28, 2018

Biola makes strides to meet ADA requirements

(Story)