Women's March 2020 excluded Black Lives Matter LA for the first time
This year's Women's March drew a smaller crowd due in part to questions about inclusivity.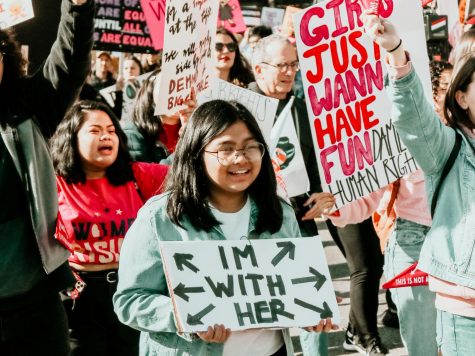 The fourth annual Women's March descended between Pershing Square and downtown Los Angeles' City Hall on Saturday. Lines from iconic female empowerment anthems like "Independent Women" by Destiny's Child and "All About That Bass" by Meghan Trainor laced the ears of a much smaller but equally passionate crowd.
Unlike the first protest that brought hundreds of thousands to the streets shortly after President Donald Trump's inauguration in 2017, this year's march drew a fraction of its previous size. The movement excluded Black Lives Matter LA from its speaker lineup for the first time this year, causing some regular marchers to question its inclusivity.
ALL OR NOTHING
On Thursday, BLMLA posted a tweet claiming their organization was left out of this year's Women's March. Speakers from BLMLA were featured at the past three marches but did not receive an invitation this year. The Women's March Foundation reached out to the organization and explained that they did not invite BLMLA to give space to new voices according to LAist.
"Black Lives Matter has participated in past year's programming and we hope they will march in support of women's rights again this year," the Women's March Foundation said in a statement provided to LAist. "While we support Black Lives Matter and its work since this is an important election year, our speaking program for Women's March LA 2020 is focused on highlighting organizations and individuals who have a mission to register and encourage people to vote." 
Some regular marchers say this move made them reconsider their involvement in the march and withdrew in order to stand in solidarity with black women.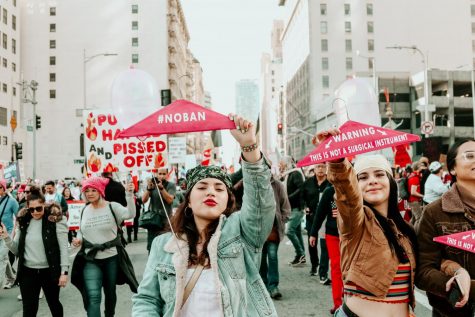 Senior interdisciplinary studies major Rachel Surgalski and her partner senior cinema and media arts major Isaac Chandler have been active participants in the march since its beginning. However, this year they chose to abstain from the movement. 
"When I march for women's rights, I march for the rights of all women," Surgalski said. "When I go to the women's march, I expect to be surrounded by and celebrate all of the beautiful women in my city. I expect diversity, I expect inclusion, I expect representation, I expect all women to be invited, wanted and welcome. If you don't fight for all women, you fight for no women."
MARCHING TO THE POLLS 
Even though the march was disappointing for senior theatre major Emily Delgado, she still joined the thousands of people marching for equality last Saturday. To her, the 2020 presidential election made it increasingly important to show up on behalf of all people of color.
"Equality is for all people. Always," Delgado said. "Although I'm disappointed by these circumstances, nothing refuels my desire to fight for equality like being surrounded by some of the kindest, most powerful, and creative women this universe has to offer."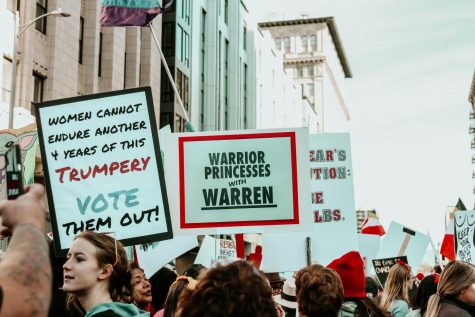 The march was littered with individuals encouraging attendees to vote wisely in the 2020 election. They carried signs of warning—"don't mess up again"—and collected signatures to support their favorite presidential candidate. 
Senior journalism major Danielle Brimmage believes that though inspiration for social activism may start at marches, it should not stop there.
"My fear is that marches are becoming a trendy thing," Brimmage said. "From there, my hope is that people will take that passion and extend into solid acts like voting."
ONE CAUSE MANY SOLUTIONS
Brimmage, an intern for GRIT, Biola's women's resource collective, believes the most formative moments of female empowerment happen in the small moments.
"Fighting for equal rights is something that should be done year-round—like a way of life and not just showing up to a march for a day," she said. "It's correcting an oppressive conversation or stepping in to stop a catcall. It's the interfering small moments that make a difference."