To Philly, with love
A love letter to the city of brotherly love and it's food.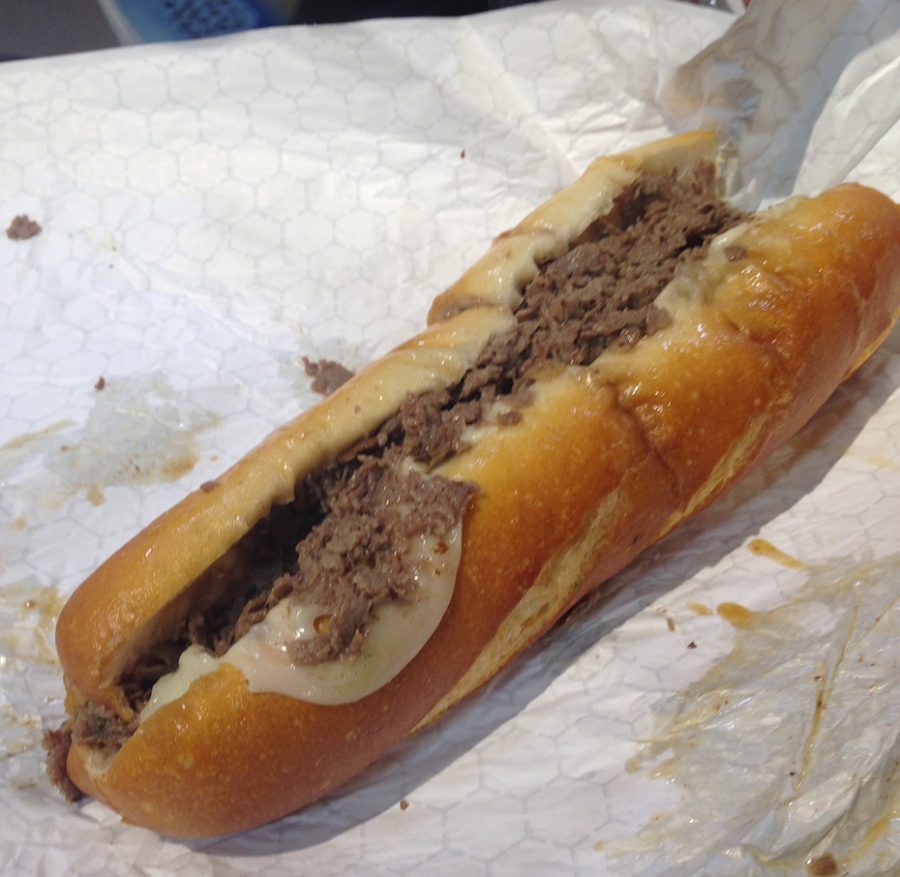 Anna Frost, Writer
November 5, 2014
Dear Philadelphia,
I recently spent a weekend with you and returned to California thoroughly impressed and a bit bereaved. My dejected mood confused me. Returning to a place with a climate that renders multiple shirts, heavy jackets, scarves and gloves highly unnecessary should have provided only joy to an easily frozen San Diego native like myself. But then, as I sat at my desk in a dense fog of hunger and anger because distance prevented me from eating yet another perfect croissant from Metropolitan Bakery's stand in Reading Terminal Market, it came to me. I miss your food.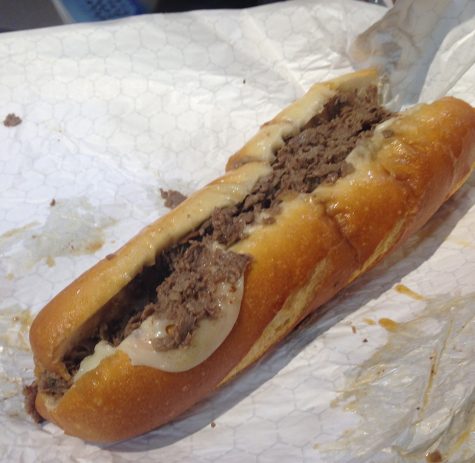 Melissa Nystrom/THE CHIMES
I do not know which captured my heart first — the cloud-like pierogies that must have been invented by the potato dumpling gods or, more likely, the Polish; the humble yet delicious Philly cheese steaks; or the sugary, flaky twice-baked almond croissants that proved a mess to eat but well worth the crumbs left on my outfit. I do know that it happened quietly, both slowly and suddenly, and completely before I even knew it myself. For such a small city, you offer so much for a foodie like me. Though Los Angeles certainly has its charms spread across its vast streets, you serve up various cuisines ranging from simple to fine dining and set them within reasonable walking distance or a quick cab ride. Bravo.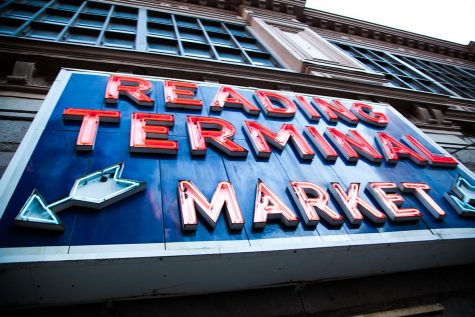 Melanie Kim/THE CHIMES
We waltzed between a flawless ramen house in Chinatown, Percy Street Barbecue near Washington Square, the cozy Milk and Honey Cafe just off South Street, and of course the Reading Terminal Market catty-corner to our hotel and City Hall. Reading Terminal Market is a wonderful microcosm of the entire city's food scene. I am convinced that one could live there for at least month without eating the same meal twice. Though, by choice, I would alternate between the plain, almond and chocolate croissants for breakfast each morning. Between the local restaurant stands, coffee shops, diners, mazes of produce, and the meat, seafood and cheese counters, I thought I had walked into heaven. The market also earned major points for having a grilled cheese spot that is essentially a fine cheese counter devoted to making delicious sandwiches. Maybe you could just send the market over here. Thanks.
And Philly, in return for my unending devotion, could you do a small favor for me? Can you please convince California to lift the silly foie gras ban? After reuniting with a pate of that precious, creamy fatty duck liver at dinner one night, I was ready to wax poetic on the virtues of a state not lobotomized by animal rights groups. Really, my heart would be forever yours.
But alas, I must leave you in the past until the next time I wander your streets with a full stomach and happy soul. So until then, my dear friend, stay delicious.
Sincerely,
Anna Frost