Celebrate mom and fight injustice with these fashionable finds
With Mother's Day around the corner, dress up your next outfit with a variety of affordable accessories.
Happy May, ladies and gentleman. This week, in honor of our mothers who do oh-so-much for us, we are taking a look at some brands that will not only provide you with a good gift for your madre, but also with a good conscience. Nothing will bring your mumzies more joy than knowing that her precious baby is out there saving the world one cause and cute necklace at a time.
Share and Do Good is a local boutique in downtown Fullerton committed to providing "good designs made by great causes that tell amazing stories of hope from around the world." With almost 20 different organizations featured in their store — all supporting incredible causes — Share and Do Good is the perfect place to find whatever your heart desires.
To make your picking process a little easier, I've decided to narrow down the hundreds of items Share and Do Good carries and highlight some of my favorites.
My first four picks are all from iSanctuary, a company that provides gorgeous jewelry that's handmade by survivors of human trafficking.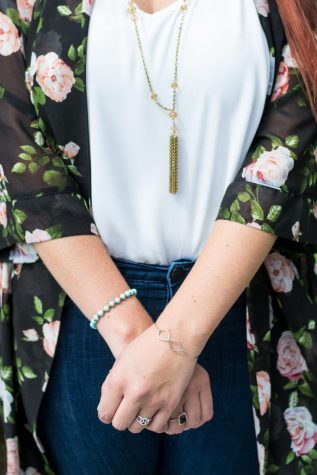 1. This long, brass and champagne tassel necklace, priced at $20, is absolutely stunning and perfect for just about any outfit. You can dress it up with an LBD — little black dress — or dress it down with an LWT — little white tee — and it works either way. As far as mom gifts go, this one is a top contender. It's simple and trendy, yet classy enough to never go out of style.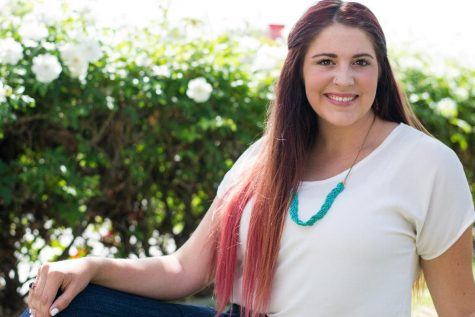 2. Maybe it's just me, but growing up I was always in awe of my mom's pretty turquoise jewelry. This beautifully beaded turquoise necklace, only $30, reminds me of exactly the kind of thing she would absolutely love to wear — and I would love to steal. What's better than getting your mom a gift she loves? Getting her a gift you love too and can guilt her into letting you wear. It's long enough that you can wear it with any style top and pair it with white to really let the color pop.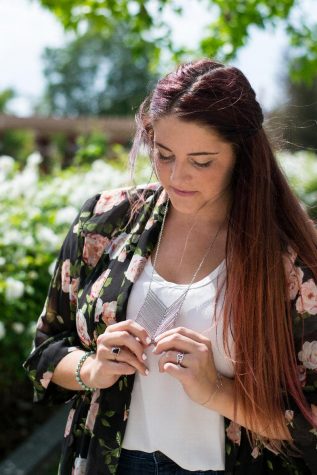 3. This last necklace, also $30, by iSanctuary is a little more trendy, but just as lovely as the rest. The chevron shape creates a fun and interesting look and allows it to be worn with just your everyday outfit. This is great for the mom that is a little less "mom" and a little more laid back in her look. I also think this necklace makes for the perfect grad gift or even a little pick-me-up for yourself — after all you are almost done with another year of hard work, too! I can just picture it perfectly with a sweet and simple sun dress and some strappy flats.
4. Infinity symbols have been huge in the past few years for jewelry, and that's why I adore this infinity bracelet, $20. Personally, I think it would be super cute to grab one for yourself and your mum as a precious sign of how much you love each other. Think early 2000's BFF bracelets, but on a way more aesthetically pleasing and slightly fancier scale.
The next two items are from a company called 31 Bits, which works with women in Uganda and teaches them how to make jewelry out of 100% recycled paper.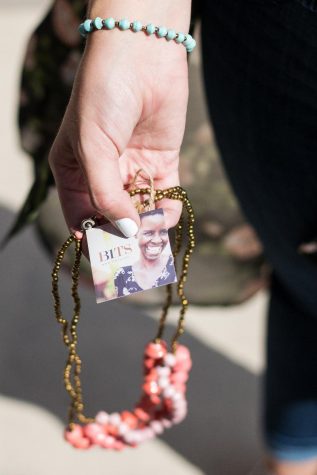 5 and 6. The colors and fun shape of this necklace, $34, and bracelet, $10, are what I love the most — after the cause, that is. The bright coral and turquoise beads on these pieces make it hard to believe they are actually made out of recycled paper. But the color is just one reason I love them. If you know me, you know I love a good chunky necklace, so this had me swooning from the moment I saw it. With a piece this bold, you don't have to put any more work into the rest of your outfit, and you still look killer.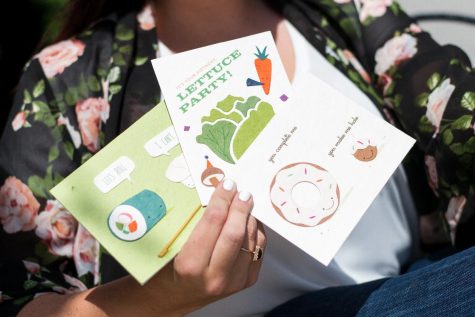 7. The very last items are these adorable and kitschy cards from Sanctuary Spring. Handmade in the Philippines by women who have escaped prostitution, these cards enable you to feel good about the goods you are buying. Plus, with their quirky little sayings and handcrafted art, they totally give off a late-'70s-scrapbooky feel, which I find even more charming. At five bucks a pop, these little love notes are a steal!
I hope that this little list has inspired you to go out there and shop good and shop hard for your well-deserving mama. Let her know you care in a new way by taking a look at the tag and purchasing from companies she would be proud of.
P.S. I love you mom. You're the best of the best.
For more style tips and gift ideas check out SheCleansUpNice.com.