Throwback to the '90s
Daryn Daniels tells you how to dress like a '90s kid.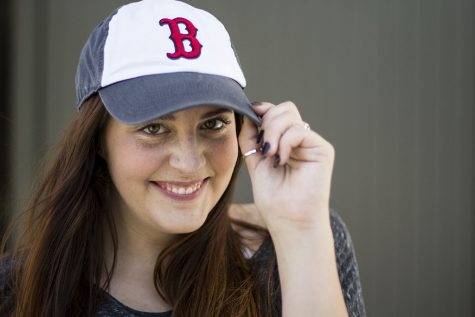 All photos by Natalie Lockard/THE CHIMES
Well, well, well ladies and gents, here we are again. After a wonderful week of Missions Conference, we're slipping back into the swing of things — and that means "She Cleans Up Nice" is back in action.
For the sake of order and my Obsessive Compulsive Disorder, today I've decided to make a list. What is this list about, you ask? The '90s.
Today we are tackling the feared and revered '90s comeback with a list of the top-five second-time trends that are throwin' it back all season long. Now, why waste another minute? Let's jump in!
1. Overalls
We loved them when we were seven and we hated them when we were 17, but hey, you can't keep a good thing down. That's why this one-and-done outfit is coming back around.
I have no words to explain this phenomenon, nor can I even give you a good explanation as to why they're back, but let's be honest: With rompers being all the rage last year, it wasn't a far jump.
So, I say embrace it, love it and relive your childhood. But can I give some cautionary advice? Overalls may be back, but turtlenecks are not. Don't do it. A good replacement is a striped shirt. There is something about jean overalls with a striped shirt that just seems right. Rachel Green did it, so why can't we?
2. Over-the-knee socks
Pair them with a baggy dress, a circle skirt or even jean shorts — and somehow they work. Personally, this is a style I have yet to master, but I still love it. And to all of the ladies on campus who wear it boldly and rock it, I applaud you! I'll keep trying, but if you have any tips, comment below.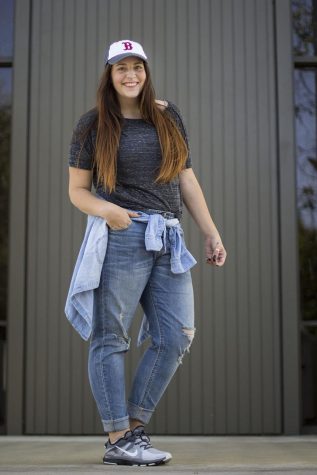 3. Crop Tops
They came, they saw, they conquered. Again. Now, this trend is a little tricky when you are trying to maintain modesty, but here's my rule for those of you lovely ladies who would like to take a risk.
Crops tops should never show your belly button and they should never show more than three inches of skin. If you're going to try a crop top, wear a high waisted skirt, shorts or jeans with it. Showing any more skin than that can be a little too much.
This look is easy and fun for a day at the beach or a night out in downtown L.A., but it might be a little much for a three-hour Bible class.
4. Boyfriend jeans
I know, you know, we all know by now that I'm in love with boyfriend jeans. But if I could just make a quick argument for them, I would like to win over those of you who are not so keen on the whole thing. 1. They are so stinking comfy you would think they were illegal, 2. They look cool — the laid back kind of cool that is actually stylish enough to be featured in Glamour's "Street Style" at any given time, and 3. They go with everything.
Seriously, pair them with a chiffon button up, a blazer and t-strap pointy-toed heels and you'll look like the queen of work-to-weekend. Or go with Converse, a baseball hat and an old band tee half tucked and still score style points.
See guys, I told you, they are the greatest. Now, go out and grab some for yourself!
P.S. Target has super great boyfriend skinnies for super cheap right now.
5. Shirts around the waist
This is one of my favorite trends this year. It's practical, and it reminds me of home. Being from Portlandia — the place where the '90s never died — this a trend that I see often at home, and there's a piece of me that gladly embraces the grunge wherever I go. This style is great if you want to make an easy outfit. Just throw a jean shirt or flannel around your waist with jeans and a white tee, tie it in a knot and you are ready to rock.
For this outfit, I chose to mesh the boyfriend jeans look with a jean shirt around my waist and some Nikes on my feet. This is a look that, since the '90s, has been typically reserved for power-walking moms at Disneyland, but in recent months it has moved into street chic. How this happened, I have no idea, but I'm not complaining.
This is the easiest look of all time, plus it's über comfy, practical and even cute! The trick to pulling this off is going easy on the makeup and choosing a shoe that's not too athletic. By all means, rock your Nikes, but maybe not your hiking shoes. The sleeker the shoe, the better. And if you don't have any of those, Converse and Keds work just fine.
This outfit is effortless but still stylish enough for class, work, running errands and — you guessed it — Disneyland.
Now, go enjoy some long lines from all those spring breakers trying to get on Space Mountain, and show the world what a real '90s kid is made of.
Be sure to visit SheCleansUpNice.com for more style tips and outfit ideas.