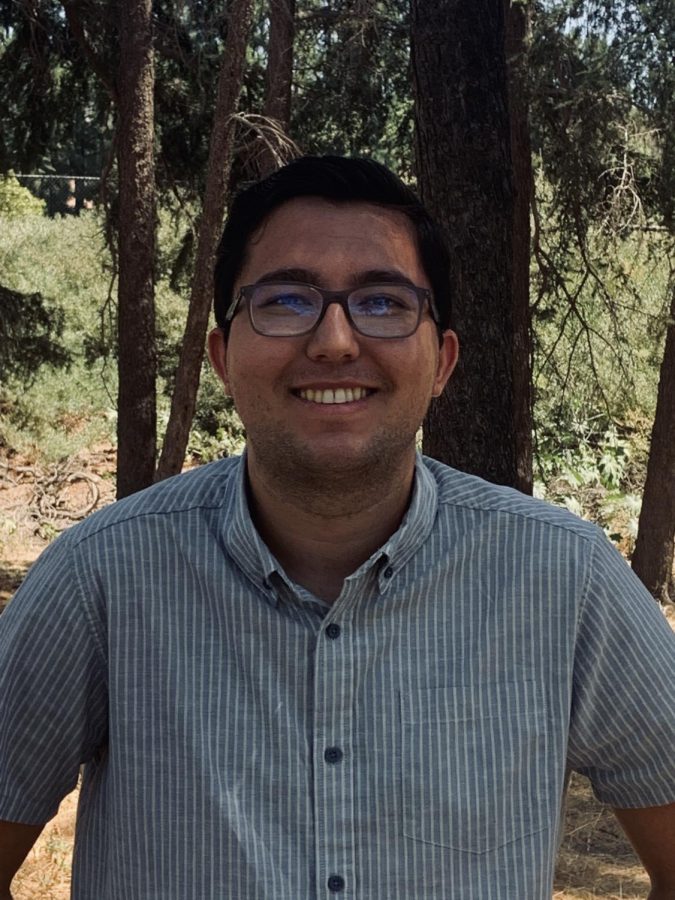 Joshua Flores is currently a Senior English major with a concentration in writing. In his time away from schoolwork, he can be found binge-watching Bob's Burgers, listening to Kacey Musgraves on repeat or shamelessly enjoying reality television.
I've always been a writer at heart. From writing and illustrating my own comics in first grade to developing and writing poetry, short stories, and young adult fiction in high school and college, this native Californian has never wanted to be anything else other than a writer.
California has always been home for me. Being surrounded by Hollywood and an assortment of media outlets and entertainment only furthered my passion for the arts. Whether it be spending the weekend with good friends at my local theatre, binge watching the next big Netflix series, or getting lost in fantastical worlds in literature, entertainment is not only a source of passion, but one of joy as well.
Being an English major at Biola has confirmed how passionate I am about not only media, but specifically the written word. Whether it be journalism or creative writing, writing is something God has used to help me express my creativity, build into others, and use to further the kingdom. Whatever may come in the future, I know being a writer is something I cannot wait to pursue.
Joshua Flores, Staff Writer
Dec 03, 2020

"The Mandalorian" adds complexity and new characters in its second season

(Story)

Nov 19, 2020

Pentatonix returns with an eclectic album for the holidays

(Story)

Nov 05, 2020

Sam Smith returns with more emotion and honesty about love

(Story)

Oct 31, 2020

The best movies to watch for a quarantine Halloween

(Story)

Oct 20, 2020

"Honest Thief" is an anxious, emotional Neeson Thriller

(Story)

Oct 18, 2020

"The Trial of the Chicago Seven" presents a timely political drama

(Story)

Oct 08, 2020

"Emily in Paris" is a charming, France-based romantic comedy

(Story)

Oct 01, 2020

Biolans enjoy movies back on the big screen

(Story)

Sep 24, 2020

"Enola Holmes" provides a fresh, feminist Holmes-esque mystery

(Story)

Sep 15, 2020

"The Broken Hearts Gallery" takes a fresh, fun look at romance and adulthood

(Story)

Sep 10, 2020

Summer 2020's must-see quarantine movies

(Story)

Sep 03, 2020

"Bill And Ted Face the Music" is a fun, absurd '80s reboot

(Story)