$2.5 million donation funds science school's first endowed chair
The School of Science, Technology and Health shows growth with generous endowment.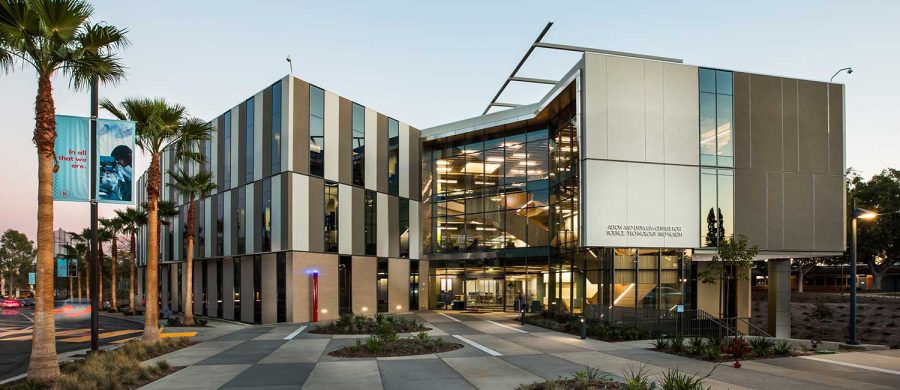 In a major victory for Biola's STEM programs, the School of Science, Technology and Health has been granted its first fully endowed chair thanks to a $2.5 million private donation.
Following the completion of the Alton and Lydia Lim Center for Science, Technology and Health, the school has gained significant support from the donor community, according to Paul Ferguson, the founding dean of the School for Science, Technology and Health. He believes the new endowed chair signifies growth and maturity for the school and will help attract funding necessary to hire experienced faculty. Although the school is currently the largest program offered at Biola in terms of students, Ferguson says there are plans in place to grow the school by 30 percent in the next five years.
CHAIRMAN BACKGROUND
The school plans to not only expand its program but also to enhance the quality of education, according to Ferguson. The program intends to place greater emphasis on undergraduate research to better prepare students for life after Biola.
"A lot more undergraduate research is going on, which really prepares our students even better for postgraduate careers, medical school and any other health sciences career," Ferguson said.
The chair will be held by professor of biological science Douglas Axe, who will become a resource for undergraduate students.
"He's going to teach undergraduates, he's going to conduct a research program and he's going to do quite a bit of lecturing outside of Biola," Ferguson said. "He'll be providing specialized courses on molecular biology and Christian faith and science."
Ferguson says Axe was not only selected for his familiarity with molecular biology, but also for his understanding of science through the lens of faith.
"I think that his international reputation and commitment to students comes at a very good time for the School of Science, Technology and Health," Ferguson said.
According to Ferguson, Axe is currently being funded by a previous grant, so the endowment is is not projected to begin until his temporary funding ends in 2020. The endowment has also enabled the university to keep Axe on its faculty to help develop the school in his areas of expertise.
NEW OPPORTUNITY
With the support of university investment, the school can expect some big changes in the next five years, according to Ferguson.
"We have new academic programs that are coming on board [such as] public health, health science, a master's science degree in nursing," Ferguson said. "These are new programs that expand and enlarge our offerings for our students."
About the Writer
Isabelle Thompson, News Editor
Isabelle Thompson is a sophomore double majoring in journalism and business. When she is not busy with school or work, she is most likely napping, petting dogs or on the lookout for good food and adventure.

[email protected]



Before I chose to come to Biola University, I knew I wanted to be involved in my school's newspaper. After freelancing for the news section my freshman year, I was offered the position of news editor at the Chimes. Journalism is something that truly excites...