Devendra Banhart's 'Mala' continues his renovation of classic music mainstays
Devendra Banhart's "Mala" earns 3.5 out of five stars.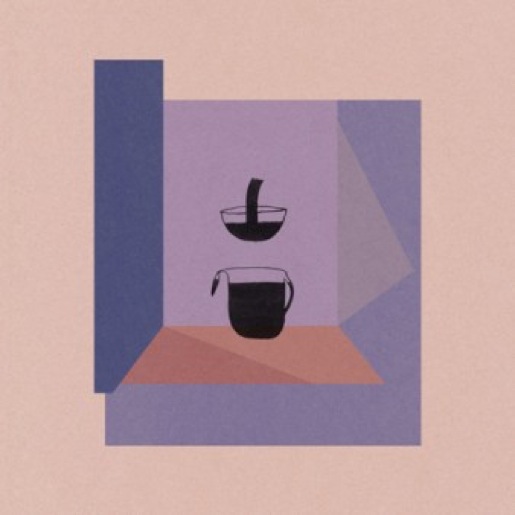 Folk's insurgency seized even the strongholds of mainstream radio in the last year. Mumford & Sons are as well-known as the Foo Fighters or Lil Wayne at this point, and songs like "Ho Hey" are as ingrained into the modern pop consciousness as the latest from Frank Ocean or Beyonce. 2012 was folk's breakout year but it's important to remember how expansive the genre is. Devendra Banhart's "Mala" may be his most accessible release yet but it's proof that some folk will stay proudly underground even in the face of larger acceptance.
Banhart carves out unique niche in folk world
First things first, how does Mr. Banhart fit into this new wave of folk's geography at large? There's the chorus-driven Mumford and the rootsy-tunes-101 The Head and the Heart. Zoom further back and you'll get to eye the harmonious, more musically complex Fleet Foxes and My Morning Jacket types. Frightened Rabbit fills out a distinctively Scottish corner as gritty, heavy-accented philosophers. Banhart ends up getting categorized primarily as a freak-folk artist: a genre that's been used to denote bands as diverse as Grizzly Bear and the Dirty Projectors. It's music with acoustic guitars, circled around by all kinds of other left-field inspiration.
"Mala" is certainly not as openly strange as Banhart's earlier work, but it's still got enough quirk to carry it beyond the simplistic three-chord, made-for-radio folk songs getting a lot of airplay. It starts with the haunting, bass-heavy "Golden Girls," a song that chugs along with the slow melodic plod of a train of hobo passengers. It's got the same painted face, black magic vibe of a close-up camera shot on a voodoo witch doctor. The album's mise-en-scène is set well here: not exactly dark, but of a smoky, dulcet shade of purple forest sunset.
Sound here is more mature than older releases
"Für Hildegard von Bingen" is the album's first single and another haunted house soundscape. Named for the medieval Catholic mystic, it's a tribute befitting for Banhart. His music has always been given over to the same kind of dreamy visions and consciousness-expanding discoveries the old nun was so familiar with. "Mi Negrita" and "Cristobal Risquez" are Latin-flared jams complete with Spanish lyrics. "Never Seen Such Good Things" has a sort of "Stand By Me" classic quality. "The Ballad of Keenan Milton" is slow-paced but riveting.
"Mala" is proof you can split Banhart's recordings into two distinct eras at this point. His work from "Oh Me Oh My" to "Cripple Crow" is stripped down and shrill. The vocals were dominated by a desire to shock the listener to attention and the bare-bones acoustic instrumentation was lo-fi yet loudly stated. "Mala" continues the more mature, old-school sound that began with "Smokey Rolls Down Thunder Canyon." It was there Banhart started to rebel against his nonconformist folkster tendencies and began incorporating elements of more old-fashioned sound. His take on the old standbys of what makes music easy on the ears was and still is more original than a lot of artists who relentlessly push forward.
"Mala" is the first album released since Banhart cut his hair and trimmed his beard and it shows. It's refined but not tamed. The wild-haired hippie poet is still here but he's growing up. In the same way fathers reminisce about their college years, Banhart looks to his earlier work. There was a time for letting his freak flag fly, but he's proving to be aware of something that passes over a lot of musicians. Namely, aging with grace is a good thing. And Banhart is well on his way to doing so.