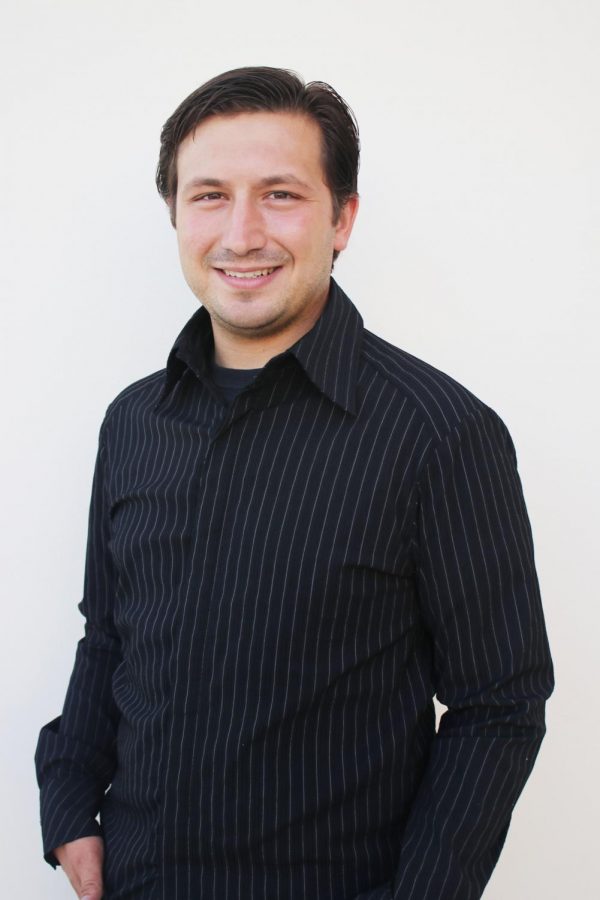 Logan Zeppieri is a second-year philosophy student at Talbot School of Theology. His current research interests include mathematics, social policy and children's fairy tales.
[email protected]
Logan Zeppieri graduated from California State University, Sacramento in the spring of 2016 with a Bachelor of Arts in Philosophy of Science.
During his undergraduate studies, he co-founded the university's Ratio Christi Chapter and spent two terms at the University of Oxford, studying philosophy of mathematics and comparative worldviews. After undergraduate studies, he was offered a fellowship at the John Jay Institute, an institute for emerging public leaders. Outside of university, Logan actively participated in youth ministries at church and summer camp for elementary, middle, and high school students. These experiences cultivated his deep desire to serve the church through academic mentoring.
Logan's academic interests are philosophy, theology, literature, mathematics, political theory, and business.  These interests produced several opportunities such as presenting his paper
Economics and Social Justice
at UC Davis, a paper exploring the relationships between abstract philosophy, economics, and social justice, and developing his undergraduate thesis
God, Concept, and Number
, which explored an argument for God's existence through the transcendence of number.
In the future, Logan hopes to apply his experiences to continue impacting the university culture for Christ, mentoring elementary to university students through the classical Christian worldview, and providing political analysis for conservative policies.
Logan Zeppieri, Opinions Editor
Apr 30, 2019

All is fair in love and loyalty

(Story)

Apr 27, 2019

Biola should reconsider its policy on dance

(Story)

Apr 18, 2019

Trump's move on Golan Heights is a political victory

(Story)

Apr 08, 2019

Life's purpose requires life experience

(Story)

Mar 30, 2019

Jussie Smollett represents the structural injustice we should be fighting against

(Story)

Mar 29, 2019

Governor Newsom resorts to extortion tactics to punish Orange County cities

(Story)

Mar 22, 2019

Time to say farewell to California's high-speed rail project

(Story)

Mar 02, 2019

Progressive tax systems centralize power to the rich

(Story)

Mar 01, 2019

The new Title X rule is a pro-life win

(Story)

Feb 28, 2019

The Duologue has shied away from its goals

(Story)

Feb 26, 2019

Chris Pratt: How Christianity saves from the den of fame

(Story)

Feb 18, 2019

2019: The year we fight against infanticide

(Story)

Feb 13, 2019

Remove the relationship baggage for Valentine's Day

(Story)

Feb 12, 2019

A church's forgiveness is not enough for sexual abuse

(Story)

Jan 23, 2019

Covington high school students are the latest victims of fake news

(Story)

Jan 15, 2019

Building the border wall is not immoral

(Story)

Dec 07, 2018

We should reflect on George H.W. Bush's civility in bi-partisan politics

(Story)

Dec 04, 2018

Disagreements at college require respect

(Story)

Nov 30, 2018

We should think biblically about politics by eliminating obscurity

(Story)

Nov 27, 2018

Our views of the migrant caravan should not be reduced to a sound-byte

(Story)

Nov 18, 2018

Have an uncomfortable Thanksgiving

(Story)

Nov 14, 2018

Be thankful for the gift of suffering

(Story)

Nov 10, 2018

Dr. Seuss captures the midterm election results

(Story)

Nov 05, 2018

Millennials almost largest voting block, but have less than 50 percent turnout

(Story)

Nov 05, 2018

Christian universities have a solution to "Yes means Yes"

(Story)

Nov 05, 2018

Talbot and Torrey partner for new master's program

(Story)

Nov 03, 2018

The hidden danger in soulcraft

(Story)

Nov 01, 2018

Christians can find middle ground for All Hallows' Eve

(Story)

Oct 27, 2018

The fight for the gas tax descends deep into murky waters

(Story)

Oct 19, 2018

Warren's DNA faux pas may contribute to identity politics debate

(Story)

Oct 17, 2018

Learn valuable life lessons before exiting Biola

(Story)

Oct 13, 2018

Azusa reaffirms biblical standard for student couples

(Story)

Oct 11, 2018

Life after Kavanaugh's confirmation

(Story)

Oct 08, 2018

Columbus Day presents an opportunity to evaluate how we celebrate

(Story)

Oct 08, 2018

To pursue or not to pursue happiness

(Story)

Oct 06, 2018

Political discourse is ruled by both facts and feelings

(Story)

Sep 29, 2018

Five Writing Tips from Bradbury, King, Lewis, White and Hemingway

(Story)

Sep 28, 2018

Tocqueville's Demise of America

(Story)

Sep 26, 2018

Kavanaugh's circus should come to a close

(Story)

Sep 24, 2018

MacArthur's Statement on Social Justice leaves Evangelical Christianity divided

(Story)

Sep 21, 2018

Today's tolerance movement contradicts Christianity

(Story)

Sep 19, 2018

Why the letter accusing Kavanaugh of sexual assault falls flat

(Story)

Sep 14, 2018

McCarthy's book "The Road" reminds us to hold firm to goodness

(Story)

Sep 10, 2018

Feinstein's shocking statistics misrepresent the abortion debate

(Story)

Sep 07, 2018

Bernie Sanders' BEZOS Act is an attack on the poor

(Story)

Sep 03, 2018

California Democratic Party attempts to boycott In-N-Out

(Story)

Apr 25, 2018

Holocaust fades from America's Memory

(Story)

Apr 25, 2018

Sexual assault display uses questionable statistics

(Story)

Apr 18, 2018

A debate troll shares five principles to win every debate

(Story)

Apr 17, 2018

Christians should avoid the self-love of Narcissus

(Story)

Apr 11, 2018

C.S. Lewis' pain teaches Christians true love

(Story)

Apr 03, 2018

Orange County votes to join federal lawsuit against California

(Story)

Mar 27, 2018

James' peach and James' faith encourages Christians to pursue works

(Story)

Mar 20, 2018

#Walkout allows political activists to target students

(Story)

Mar 13, 2018

Culture strips church of identity

(Story)

Mar 06, 2018

Ohio judge removes custody of transgender teenager from parents

(Story)

Feb 20, 2018

Gender preferences can affect income

(Story)

Feb 13, 2018

DACA—Immigration policy limits political solutions

(Story)