Biola hosts its first in-person chapel of 2021
Phase 1 and 2 students experience chapel outside of the screen for the first time in almost a year.
Following Biola's announcement of chapel attendance being mandatory for Phase 3 on-campus living. On Feb. 17, students gathered outside in Lot C to attend chapel together for the first time since March 2020. The Chapel Accountability department announced the event would be taking place on Monday via email.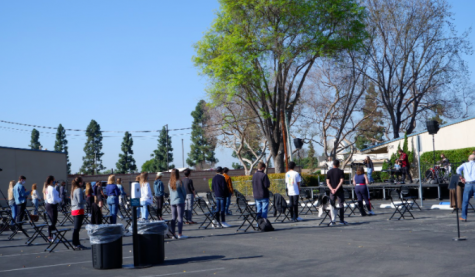 "If you're in Phase 1 or Phase 2 (residential or commuter), join us in Lot C (next to McNally Field) as we kick things for our first in-person chapel," the email read. 
The email also explained that while chapels are only for students allowed on campus at the moment, Phase 3 students will join the group in March. Chapels will happen every Wednesday at 9:30 a.m. and 7 p.m. from March 10 until April 28.