Biola launches first initiative of the diversity strategic plan
Professors Leon Harris and Glen Kinoshita diversify curriculum and are creating a Diversity of Thought statement.
Last semester, President Barry Corey walked on Calvary Chapel's stage—its gold wall glittering behind him—and apologized to Biola's student body. After a controversial meme was posted on an anonymous social media account and a Black History Month poster was vandalized, Corey sought to make amends with anyone who felt he had been insensitive to racial inclusion on campus. It was then that he announced the launch of Biola's first ever diversity strategic plan. The first initiative bringing the strategic plan into fruition is being led by professors Leon Harris and Glen Kinoshita, who will diversify curriculum, create a Diversity of Thought statement and conduct workshops for faculty and staff.
"Things are changing. The fact that I'm here is proof that things are changing. The fact that I'm an African American working in Talbot [School of Theology] is proof that things are changing," Harris said. "This is hope for everybody, this is not a hope just for minority students. This is hope for all students."
FUTURE CHANGES
The first step in this initiative will be the release of a Diversity of Thought statement in the Spring of 2021. The statement will have input from all nine schools within Biola and will be displayed on Biola's website once approved by Corey and the Board of Trustees.
"[The statement] does give a framework and direction—a charge to the university of who we are," Harris said. "It will give faculty the academic freedom and the academic motivation to engage with diversity of thought."
Diversifying curriculum will be the next phase in Harris and Kinoshita's initiative. Harris explained that the changes will be minor, with the goal of better representing gender, race, ethnicity and disability—while continuing to be grounded theologically. 
"So when we say diversity, we mean diversity, but diversity that is grounded in a theology," Harris said. "We want to recognize the Lordship of Christ and the work he did that day at Pentecost. Where the Spirit is poured out and you see all these diverse nations coming together in the fulfillment of the Abrahamic covenant."
AN ADDITIONAL RESOURCE
In the past, faculty have struggled to focus on incorporating diversity into their curriculum while keeping up with the demands of their discipline. Harris used nursing as an example—since the discipline is constantly changing and nursing professors are having to keep up with new policies from the California Board of Registration, they have little to no time to focus on diversity. This initiative will make the diversifying process simpler.
"It's difficult to keep up, so we're offering [faculty] a focal point where we can say 'hey, we're going to do the work for you and then have it available,'" Harris said.
EQUIPPING FACULTY
Kinoshita created the course Foundations for Intercultural Awareness and Engagement for educators in Christian higher education to increase understanding as it relates to cultural awareness and teaching diverse student populations. The course is available via the Biola Library and Canvas.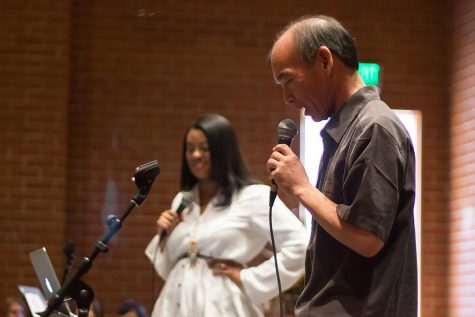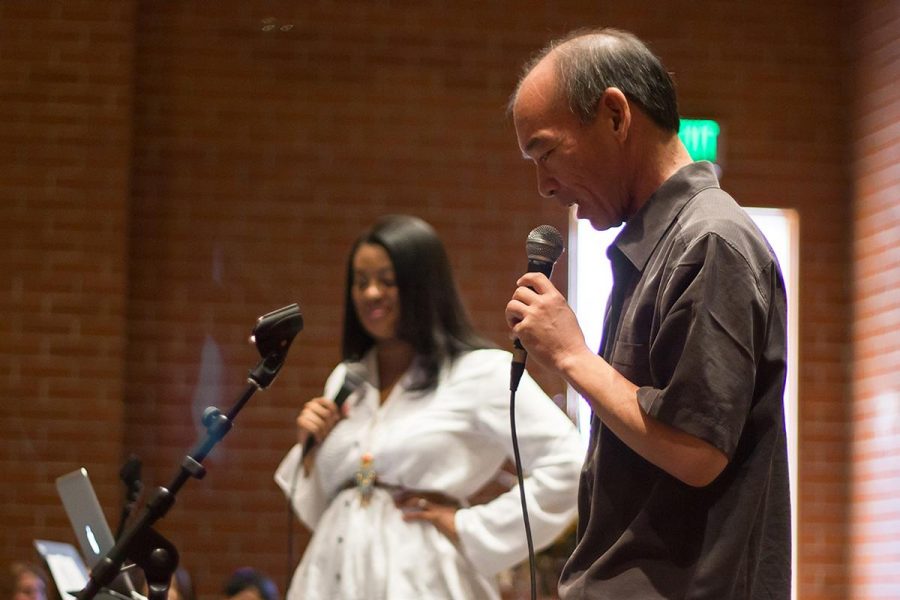 Within the course, users will find four sections which highlight the need to understand one's own cultural background, intercultural pedagogy, diverse student experiences and examples of teaching methods.  
Kinoshita said he hopes faculty will develop a foundation of cultural humility. He provides reflection questions after every section which helps establish an attitude that desires constant learning. Although Kinoshita was the sole creator of the course, he invited faculty members to teach the course and provide unique perspectives. 
RECENT RESTRUCTURE
On Aug. 31, Harris and Kinoshita both received the title of "Director of Faculty and Diversity Initiatives & Well-Being. Kinoshita describes their position as "casting a vision" to enhance diversity and inclusion across campus. 
"So in order for a school like Biola to pivot and imagine its future, all levels of the university have to adjust and we are always studying and gaining a clearer picture of what the Bible says," Kinoshita said. "The Bible is very resourceful from Genesis to Revelation in topics, we say diversity, but just human connection and inclusiveness and justice."
Kinoshita describes the importance of creating a welcoming environment within the university because as students leave and graduate they will face a "diverse and complex world." 
"We are launching a cohort already with a group of faculty just this semester so we can increase their cultural awareness and also cultural humility," Harris said.
TALBOT
Harris, the only African American faculty member within Talbot, expressed the Board's desire for change. There are challenges that arise from incorporating diversity into Talbot's curriculum. However, Harris explained that these obstacles are not unique to the school, but instead stem from centuries of theological traditions. Since theology can be traced all the way into the second or third century A.D., tradition is deeply ingrained into the study.
Harris made it clear that altering these traditions would take an immense amount of time, however, he ensured that faculty is willing to put in the work. 
BEHIND THE SCENES
Although students will see tangible changes in course texts and curriculum, other adjustments are occurring behind the scenes. Staff are participating in a program named Symphony, created by Director of Intercultural Education and Research Walter Augustin and Director of Intercultural Education & Assessment Alicia Miller Andre, which offers workshops that help them explore their own cultural awareness, presence, intelligence, competency and much more. They also offer case studies which are real life scenarios that have happened to students. 
"There's a lot of things happening behind the scenes that students are completely unaware of," Harris said. "We're working behind the scenes, and I'm talking about all the way to the president's office to the boardroom to the deans to faculty meetings. These conversations are constantly happening."
Harris said that almost all staff members have attended these workshops and faculty will soon do the same.
"It's multilayered: Help the faculty, make the students have a better learning experience, make the students better prepared for their particular respective vocations, and also for Biola to be that continued light in another area of education and society."