Racist vandalism marks Black History Month
Lack of information about the incident leaves students confused and hurt.
This story was originally published in print on Feb. 20. This story was updated on Feb. 21 at 9:30 a.m. with new information regarding the university's response to the incident.
Posters of influential African American leaders—abolitionists and freedom fighters—defaced by a racial slur.                       
Two weeks ago, the walls of Horton Hall were lined with posters that commemorated Black History Month by celebrating leaders such as Frederick Douglass, Martin Luther King Jr. and Langston Hughes. 
A week later, on Feb. 10, sophomore design major Brenna Yager was walking downstairs when she saw the posters had been defaced. She saw the N-word plastered on multiple posters in the stairwell. 
Students began taking them down as soon as the vandalism was discovered, Yager said. 
"It's horrid. I don't know how someone could look at that and feel OK at all, or welcome at all," Yager said. "How [could] one live in a space where they know that someone else lives there that believes that to be true?"
UNDER INVESTIGATION
This is an ongoing investigation that Campus Safety, Student Development and the Horton Resident Directors are involved in, according to Senior Director of University Communications Brenda Velasco. 
The suspect who wrote on the posters has yet to be identified. The university's student handbook is clear that discrimination and harrasment of any kind is unacceptable. Once reported, the university will go through a process to determine reasonable punishment for the individual who violated these standards. 
Horton's Resident Director Ramsey Jeanty sent out an email about the incident the day after the posters were discovered with an apology attached. In the email, Jeanty stated that only one poster had a racial slur written on it, though many were defaced. Velasco also stated a derogatory term was only written on one of the posters, not multiple. However, Yager, along with submissions on Instagram account @biiola_tea claimed to have seen multiple posters vandalized with a racial slur.
"The lack of response from leadership is greatly hurtful," the Black Student Association's executive board said in a statement to the Chimes, days before the university's email announcement about the incident. "We appreciate that the leadership of Horton sent out an apology to the residents but we find it dangerous that the greater Biola community is ill-informed about issues like this by illegitimate sources. We feel like the weight of this event extends outside the walls of Horton and it needs to be acknowledged by all Christians connected to the Biola community."
Nine days after the incident, an email was sent by Chief Diversity Officer Tamra Malone and Dean of Community Life Sandy Hough explaining to the Biola community that the posters had been vandalized. They assured students that the university's administration had begun a process to address the situation as soon as they found out. The email did not clarify the details of the incident.
Just last month, @biiola_tea had made a joke at the expense of people of Chinese descent affected by the coronavirus, prompting a response from Biola's leadership at a chapel service.
"That's kind of the expectation that we're waiting for from [President Barry Corey], his team and his office," sophomore kinesiology major John Butler said.
Black students make up only 2.3% of Biola's student body, according to College Factual. Only 95 of the university's 4,027 undergraduate students are African American, making black students the smallest racial group on campus. 
"There are a lot of mixed emotions but the one thing that we can say is that it was wrong and hurtful," BSA's executive board said. "There are students who can be negatively impacted by events like this in mind, body and spirit, to the point that it can impede academic performance at Biola."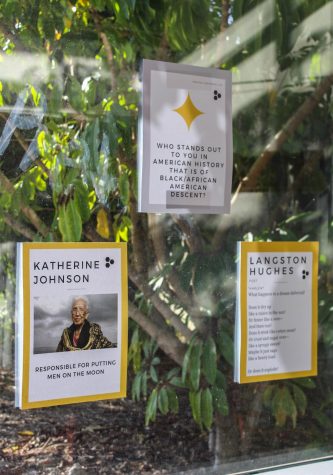 A COMMON TREND
Biola is not the only Southern California school to see instances of racism on campus. Over the last two years, minority groups in the area have been victims of hate crimes. 
On Feb. 6, the Orange County Register reported that a student at Chapman University was arrested for making racial and homophobic slurs in the classroom while intoxicated. A few days later, Chapman University's president, Daniele Struppa, responded in a tweet.
"Racist and homophobic conduct will not be tolerated on this campus and we took decisive and swift action," Struppa tweeted. "As of this afternoon, the individual responsible for this incident is no longer a student at Chapman University."
CSU Fullerton also saw a glimpse of racism on Oct. 18, 2019, when a fraternity named Phi Sigma Kappa posted a flyer for a fundraiser that used a racial slur as the watermark. The individual responsible was expelled from the fraternity. They also apologized on Phi Sigma Kappa social media, saying they were unaware of the racial slur before it was posted. 
The Riverside Press-Enterprise published an article on Feb. 10, stating that a week prior, eight students from Martin Luther King High School posted a picture on social media posing with a swastika and confederate flag, with one flashing what seemed to be a white power hand sign. The students also posed in front of a Trump 2020 banner. 
These are only a few of the hate crimes committed recently, as racism on school campuses is on the rise, according to an article from Center of American Progress. They reported that "Black students in particular are more than twice as likely as white students to say the racial climate on their campus is poor."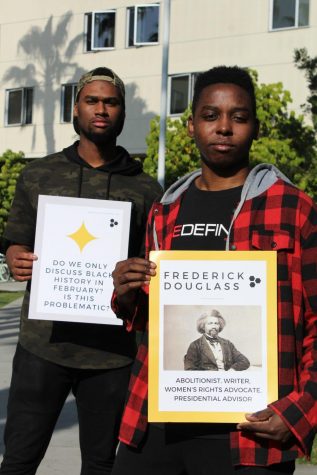 STRIVING TOWARD INCLUSION 
Though this month's incident seems to follow a trend, Velasco explained that Biola strives to create an atmosphere of inclusivity through programs and celebrations of diversity. From the classroom to events, Velasco says that the university always asks how "inclusive" it is and if Biola is "caring" for all people properly.
"It's always these types of situations that are a good reminder for us as administration to continue to lean into diversity and to know that there's still work that we're doing and work to be done," she said. "We are growing and always trying to learn and do better in reflecting Jesus." 
The vandalism comes just a week before the Student Congress on Racial Reconciliation, one of Biola's attempts to engage students in cultural and racial conversations. Malone also cited Black History Month celebrations and affinity groups as examples of the university's efforts toward racial reconciliation. 
"The university is finalizing an Institutional Strategic Plan for Diversity. It is truly our desire that all community members are thriving on-campus," Malone said in an email. "While looking at university data we have found that not all students have an equitable experience. More details to come about this in the near future. Ideally, we seek to foster biblical unity amidst our diversity on-campus."
GET INVOLVED
Yet in the midst of racial tensions, Biola is still celebrating diversity through multiple programs and events. In addition to SCORR Conference this weekend, the university will also host the 41st Hispanic Conference, a series of panel discussions celebrating the legacy of Frederick Douglass, Gospel Fest, Sola Soul and many other events. BSA also hosts events every month called "Edumacate Yo'self," an event that allows non-BSA members to engage in meaningful conversation about race.
Editor's note: This article was edited on Feb. 24 at 12:57 p.m. The article previously stated that faculty are addressing the situation, instead of stating that the university's administration is addressing the situation.