Biola baseball upgrades Eagles Diamond
Biola Athletics underwent renovations on the baseball field in the midst of a pandemic.
Biola baseball was well on the road toward a national championship when COVID-19 first struck. After the virus canceled the remainder of the season, things went dark in the sports world. But not for our baseball team. On Aug. 22, Biola Athletics took to Instagram to show off the newly renovated Eagles Diamond. In the midst of an eerie pandemic, Biola was still able to advance the athletics facilities so that when sports do return, it will be in prime condition.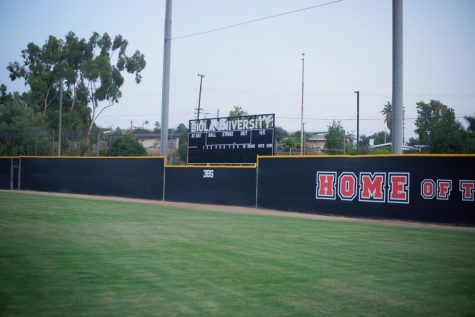 One of the biggest improvements for the baseball team is the eye-catching scoreboard and dugouts.
"The athletic department and my coaching staff have done a fantastic job realizing what needed to be addressed and then they took care of it for us," said Larson Kindreich, a sophomore pitcher. "I can't say enough about the job they've done."
Connor Kostecka, a junior shortstop on Biola's baseball team, spoke on the impact the renovations have on his playing field.
"You can play with a little more swag knowing that the people behind the scenes are working hard to put together something that makes you just feel a little bit more big time."
BACK TO WORK
The athletes have been putting in the work to get to their goal of a national championship. After their 14-day quarantine on campus is up, they can return to the gym on Monday to continue to strengthen and prepare to hit the new diamond.
"I think we got a really good team put together that's gonna make a run at a championship and I think that these guys that have been here have been growing and developing a lot," Kostecka said. "Last year we only got to show it for 14 games but we kind of … had extreme success and I think that this next year we're gonna open some eyes and put Biola on the map a little bit more through the game of baseball."