California fires hit close to home
Students struggle to balance school and the devastating consequences of Northern California fires.
Fires have ravaged California over the past several years. At the end of most summers, Northern Californians are overcome with the fear of losing their homes as evacuation orders are dished out across multiple counties. This year was no different, as over 300 fires were sparked due to 11,000 lighting strikes in August. Though there are currently no major fires near Orange County, the online semester caused students to experience the raging fires up close—many relying on their family members in a time of immense uncertainty and fear. 
"I think that the waiting game played throughout the week was manageable, only because we had each other to cling to," said senior public relations major Taylor Zaengle via email, whose family created their own campsite in town, away from their ranch that was on fire.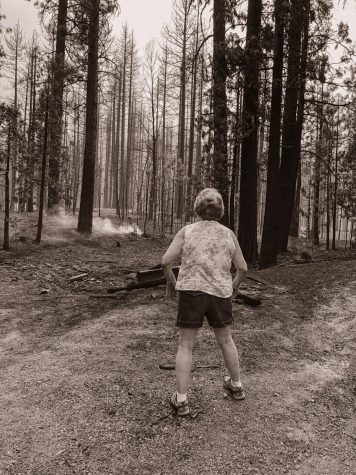 LIVING AMONG THE FLAMES
Junior cinema and media arts major Kylee Faloni is all too familiar with the fear of losing her home to fires. Her family has been affected almost every year since 2017, when they had to evacuate for the first time in a matter of hours. Faloni recalled the anxiety she felt in October 2019 when the California fires began to pick up again.  
"I was so distracted by what was going on at home," she said. "I don't think I could quote a word my professors said that day."
Faloni called her parents constantly and listened to the police and fire scanner before bed each night. Anxiety took over her as she barely had the concentration to make it through the school day.
This summer was no different, as 2020 brought a pandemic, protests and fires. Faloni's family was not evacuated this time around, but fear still crept in. The feeling that they might lose the one place they call home was a constant worry. 
Zaengle felt the uneasiness of the fires up close as her family ranch burnt down days before school started. The flames licked the steps of her grandparents home but by some miracle stopped there, she recalled.
"It was heart breaking, and insane to see how powerful a fire can be," Zaengle wrote in an email. 
Senior sociology major Kadisha Zohara had a different experience, but still suffered greatly from the fires. Zohara grew up in Santa Cruz, she loved the town and nature surrounding her home. Although her house was not affected by the fires, she watched what she considered home disappear into flames.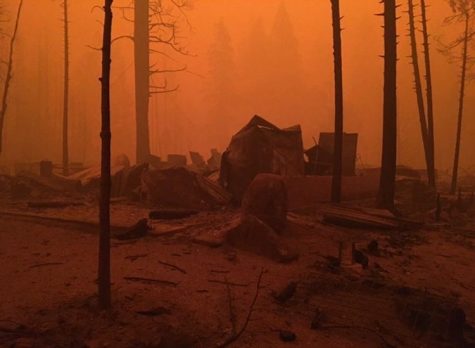 "I was there two weeks before the fires started," Zohara said. "I was there talking to a park ranger in the visitor's center." 
The sudden loss of her surroundings and damage caused by the fires to her family and friends brought Zohara waves of uncertainty. 
"You don't expect those kinds of places to change," Zohara said. 
Junior cinema and media arts major Emily Smith suffered through the destruction of her surroundings, much like Zohara. Smith moved a few months prior to San Jose's evacuation order. Though Smith was not there to witness the devastation, she was impacted greatly by the losses her friend suffered.
"All the time that we spent together there is just totally in ashes now," Smith said.
LIGHTNING STORM
After a dry summer, brush covers the ground of forested areas. Even one strike of lightning can cause the ground cover to smolder. When these smoldering areas build up, a fire can start and lead to a blaze which wreaks havoc on the surrounding forest and nearby towns. Smith watched the lightning storm which later ignited the fires. She stared up at the sky in awe with her family during the early hours of the morning. 
"We ended up sitting on the back deck and just watching this amazing light show," Smith said. "Then a couple days later all these fires started."
Smith and her family eventually traveled to a home in the mountains to escape the consequences of the blaze.
COMMUNAL SUPPORT
None of the women faced these tragedies alone. Each one commented on the way their families and communities came together. Natural disasters often come without warning and in a moment of need, friends and neighbors looked out for one another. 
But people weren't the only ones who needed to move quickly. Many animals faced consequences from the fires as farms and ranches litter the landscape of California.   
"There was a really big movement to help save all these animals. My parents moved their horse to some fairgrounds that were in the area and that's where everyone was moving their horses," Smith said. "So there are these fairgrounds full of animals and like loads of volunteers there to help them."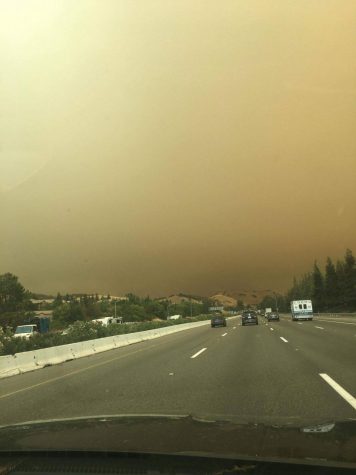 LA MIRADA SEES EFFECTS
This year's fires were hard to contain. With over 300 different locations affected, it was only a matter of time before Southern Californians experienced something similar. Students who have returned to La Mirada saw ash raining down the morning of Sept. 7 due to the El Dorado fire in San Bernardino. 
"I mean [ash] covered my car, so that sucked," said junior mathematics major Hayden Leever, a La Mirada resident.
THE BIG PICTURE
Students like Zaengle, Faloni, Smith, and Zohara exist all throughout Biola. According to them, the struggle of dividing themselves between what is happening at home and engaging in online school is immeasurable. 
"Even though these things seem permanent and immovable, like the only thing that really is, is God," Smith reflected. "You know we have to appreciate his creation while it lasts."