Trespassing suspect arrested, tased in Sutherland parking lot
Campus safety made another arrest on campus Monday, this time of an individual who was reportedly already banned from Biola.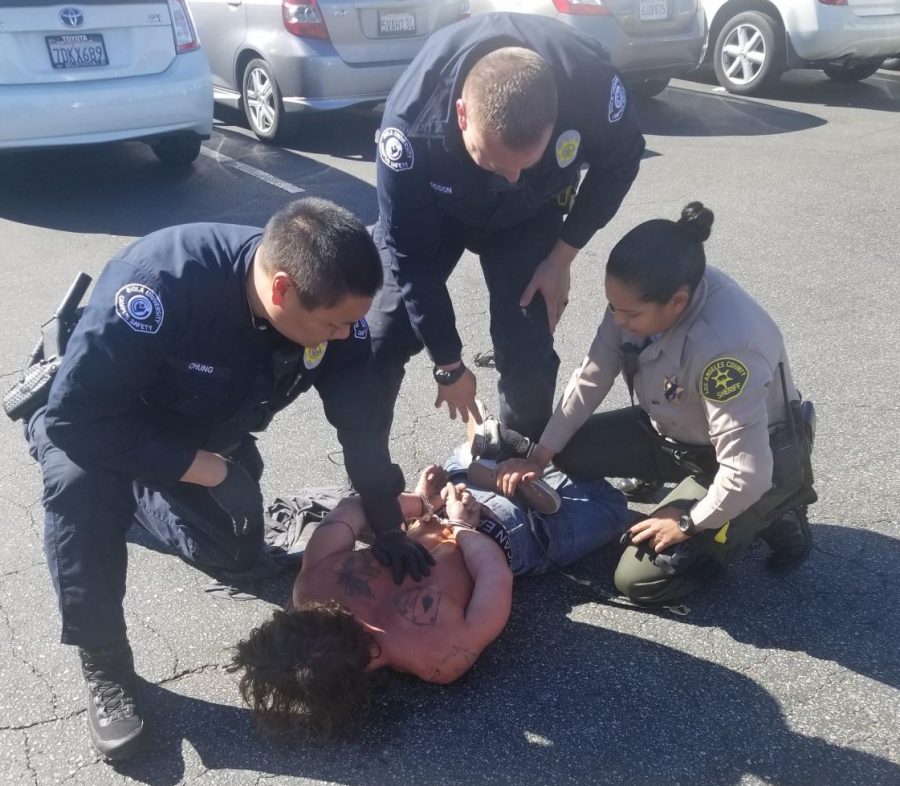 Campus Safety made another arrest on a busy campus Monday as Chief John Ojeisekhoba's department continues to crack down on bike thefts and transient activity around Biola. It marks the third such arrest in four days, following one near Chase Gymnasium Friday morning and another on Sunday morning near the Lim Center.
A Campus Safety patrol officer spotted the individual, suspected of trespassing, around 11:30 a.m. on Monday. The suspect was seen with a bike in the parking lot north of Sutherland Hall near the Caf—and just feet away from Campus Safety headquarters. Ojeisekhoba believes the bike may have been stolen.
This was not the first time Campus Safety has dealt with this individual, who was arrested on campus approximately two weeks prior for trespassing and bike theft, according to Ojeisekhoba.
"Officers already told him not to come back [on campus]," Ojeisekhoba said. "And then today we spotted him here. He came back."
The suspect resisted arrest and struggled with officers, who then had to tase him, Ojeisekhoba said. Campus Safety does not know at this time whether the man was under the influence of drugs or alcohol. Los Angeles Sheriff's Department personnel arrived on the scene and took the suspect into custody for trespassing.
In an earlier incident on Nov. 11, officers arrested a man by the bike racks of the Alton and Lydia Lim Center for Science, Technology and Health for trespassing and possession of drug paraphernalia.
Ojeisekhoba credited increased surveillance from his department as the main factor behind the recent arrests, along with several additional hours of work.
"Folks… are working overtime," he said. "We all worked—besides working [our normal hours], we're working from like 2 a.m. to like 8 p.m. Because we're watching these guys. And we'll continue."
This story was updated on Nov. 12, 5:20 p.m. with information about an arrest Campus Safety had made on Sunday.