Campus Safety arrests bike theft suspect
The suspect possessed knives, burglary tools and a bike believed to be stolen from off-campus.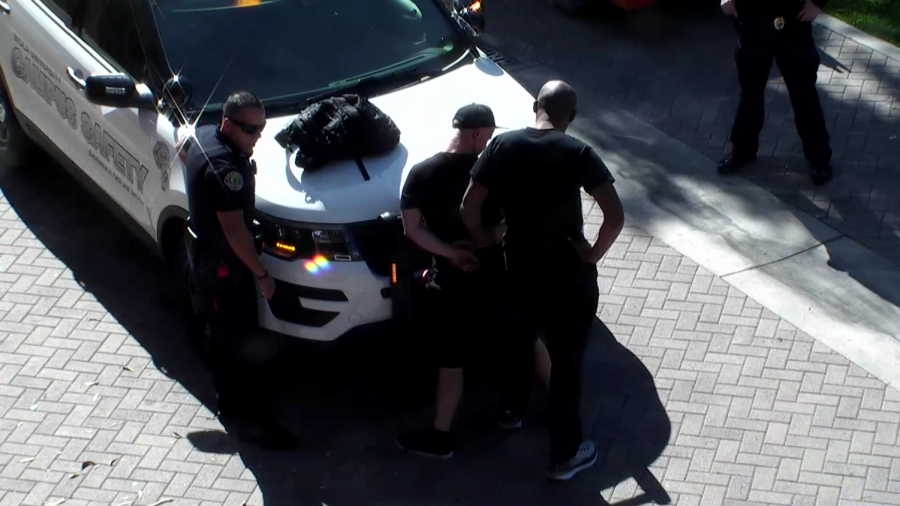 Updated: 4:30 p.m., Nov. 9.
Campus Safety officers arrested a man suspected of bike theft in front of Chase Gym this Friday, Nov. 9, at about 12 p.m.
The man had been spotted some bike racks on campus last week. Officers made contact with the man and banned him from campus. He returned this week, and after a student reported him to Campus Safety, officers arrived and arrested him for trespassing. He had knives and burglary tools, as well as a bicycle which Campus Safety believes was stolen off-campus, according to Campus Safety Chief John Ojeisekhoba. Officers then delivered the man into the custody of the Los Angeles Sheriff's Department.
Ojeisekhoba says that the suspect has a prior criminal record, and that officers have made contact with at least six bike theft suspects in the past week.
"We've been very active with them," Ojeisekhoba said.
Campus Safety has loaned out 40 U-locks to students in upper campus, where bike thieves have multiple options for entering Biola, and plans to distribute more. At least 15 bicycles owned by members of the Biola community have been reported stolen this semester.
For more information about the bike thefts on campus, see the Chimes' coverage of the story here.