School organization offers opportunity
Exciting changes sprout within Biola's new science school, allowing professor collaboration on a major scale.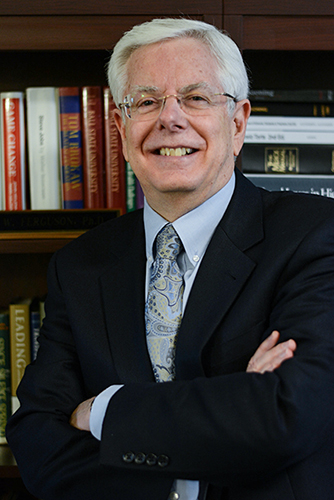 Exciting alterations abound due to Biola's new dedication to the sciences during the first semester of Paul Ferguson's installment as dean of Biola's new School of Science, Technology and Health.
a great symbol of what is happening as a school
From developing a student leadership council to bringing six departments under the umbrella of Science, Technology and Health, large transitions have occurred within the semester of Fall 2016. Ferguson implemented a new era for the division, bringing organization as well as encouraging pre-existing motivation to continue pushing Biola's sciences to become a credible and rigorous path for aspiring scientists of all mediums — including and serving 16 majors equally.
One large part of the new symbol of restructuring within the creation of the school is the Alton and Lydia Lim Center for Science, Technology and Health. The excitement among the staff for the new facility drips from their words as they discuss the new opportunities awaiting upon its completion.
"The building is a beautiful — despite from the caveat, in itself it's fantastic — it is a great symbol of what is happening as a school. Steel is going up, the building is coming together,  you're building this thing but building our organization is just as important. It's a beautiful thing," Ferguson said.
While the center is the only tangible thing happening on the stage of the new school of science, technology and health, much happens behind the scenes that students may not be aware of. A new team of student leaders now reports to Ferguson himself, offering input and feedback regarding the needs and desires of the student body — from the horse's mouth, as it were.
"We've created a new leadership team of the department chairs. We've created a new strategic planning and steering committee that has faculty, staff and students on it," Ferguson said. "[The dean's student advisory council's] job is really to be my first hand exposure to what's on the mind of students. Our first meeting was kind of introductory and we ate a lot of pizza. But here's how they feel, their concerns — it was an amazing two-hour meeting of great insight."
brainstorming across the boundaries of discipline
Students are not the only group of individuals included in the creation and development of the new school. Professors across every major and representatives from every department have finally come together through the course of the semester to collaborate and work together for the purpose of brainstorming across the boundaries of discipline.
"It's hard to be collaborative and to exchange ideas when you're geographically so far away from your colleagues in math and computer science and nursing and kinesiology and communication sciences and disorders. Now they're all mostly going to be in the same building. Not all those departments, but most of them will be," said Behzad Varamini, associate professor of biological sciences.
Varamini chairs the Strategic Planning and Steering Committee with Ferguson, which he calls the forum for the dreamers. It is a safe environment for professors from every major to come together and encourage one another in brainstorming where their respective departments want to be in five years.
"The five-year strategic plan includes things like adding new majors, adding some graduate degrees potentially, which we haven't had in the sciences for the most part," Varamini said. "The main dreams and visions are not just new things and programs but how to best prepare students to go out and go to competitive graduate schools and medical schools and prepare for the workforce. To have internships and job opportunities and training that makes them look much more competitive on paper."
to serve Christ with their field of study
In Varamini's opinion and through his personal observance, the competition of Biola's sciences has historically been neglected due to the stress the university places on theology and instruction in the humanities. However, with the creation of the new school, the dreams of professors and the feedback of students on what they want to see from their own departments, that is sure to change, according to Varamini. Conversations regarding the needs of the students as well as faculty have been in short supply over the years, and the current existence of them now brings excitement to many professors in the new school.
"We're going to be able to produce many more scholars in that area. That's what I'm excited about. We're going to be able to graduate way more students that are going to be equipped to have these types of conversations," said Dana Johnson, assistant professor of chemistry.
From its beginning and now with an increased stress on organization, the center of the sciences at Biola has always been to serve Christ with their field of study, according to Johnson. The most exciting thing in his opinion is seeing the students leave and become voices in their fields and examples of the love of Jesus through serving as truly phenomenal scientists.
"I've been impressed with the quality of student we've been able to get at this point that love Jesus and want to be ambassadors to the sciences for Christ. And I'm excited for the increased expansion of Biola to be able to equip these young, science-minded students to be able to love Jesus in the sciences and think about how those intersect well," Johnson said.