Ed Stetzer appointed dean of Talbot School of Theology
The Talbot School of Theology adds two online programs to their catalog.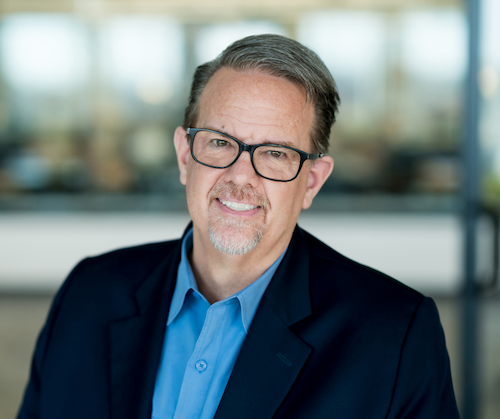 On Feb. 21, 2023 Biola announced the appointment of Dr. Ed Stetzer as Dean of the Talbot School of Theology. Stetzer will assume that role starting July 2, 2023.
Then, the school recently announced that two online programs will be added to Talbot in fall 2023, the latest alterations in a string of changes across Biola.
SHIFT IN LEADERSHIP
Biola launched a nationwide search to fill the position of former dean of the Talbot School of Theology Clint Arnold after he stepped down to assume a teaching role last year. The university's search committee picked Stetzer as the top candidate, in part for his impressive leadership pedigree at Wheaton College. Stetzer's influence has contributed to the growth of the university's ministry program in remarkable ways, such as the launch of eight institutes and securing millions of dollars in grant funding. 
"As Executive Director of the Billy Graham and the Dean of the School of Mission, Ministry, and Leadership, Dr. Stetzer has provided remarkable leadership to some of Wheaton College's most effective and fastest growing academic programs," said Provost and Senior Vice President Matthew Hall as stated on Biola's website. "He has a demonstrated ability to connect the academy and the church, expanding access to theological education in innovative ways." 
Outside of Wheaton, Stetzer has planted churches, served as a lead pastor, trained fellow pastors and church planters on six continents, hosted a national radio show and written hundreds of articles and twelve books. Stetzer also has a Doctorate in philosophy from the Southern Baptist Theological Seminary, a Doctorate in ministry from Samford University's Beeson Divinity School and two masters degrees. 
"I am delighted that Ed Stetzer will be Talbot's next dean," said Senior Advisor Dr. Scott Rae from the Talbot School of Theology, as stated on Biola's news website. "He brings leadership, vision, innovation and a passion for evangelism, among other things, to Talbot and its future." 
ONLINE PROGRAMS
The new online program additions to Talbot include a certificate in biblical and theological studies in Spanish as well as a master's degree program in classical theology. Both online programs offer an affordable and time efficient option for interested students.  
The Spanish Biblical and Theological Studies program will give students the opportunity to learn about the Old and New Testament along with other important Christian doctrines and Scripture interpretation. 
The classical theology program targets students who want to pursue a doctorate online that can be earned over the course of a year. Therefore, the program provides students with an accessible option to complete their degree. 
"This program is designed to cultivate biblical and theological wisdom in its students from beginning to end. The faculty, course content, readings and thesis are jointly aimed at reaching a deeper understanding of the Bible and the theological texts that have shaped classical Christian theology in such a way that students are led into Christian wisdom and love," explained Associate Professor of theology Dr. Ryan Patterson, as stated on Biola news website.
Correction: March 16, 2023
An earlier version of this article misstated the timing of Stetzer's hiring. His appointment was announced in February 2023 and he will officially begin his job in July 2023; he was not appointed dean in July.