New SEID director joins Biola community
Kimberly Edwards assumes leadership role.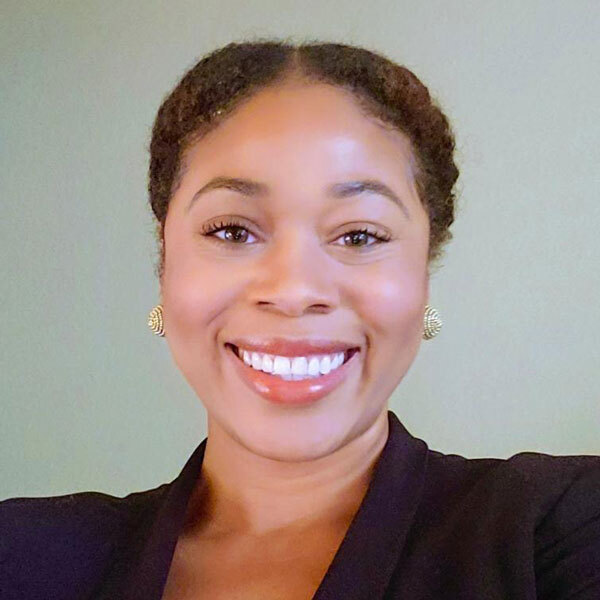 At the start of the spring 2023 semester, Kimberly Edwards was hired as the director of the Student Enrichment and Intercultural Development team — located in the Mosaic Cultural Center — to provide development for the diverse community at Biola. 
SEID'S PURPOSE
SEID serves the diverse communities found within Biola's larger community through affinity groups, among other resources. Edwards will assess SEID's current service efforts and lead the organization's efforts to successfully support Biolans. 
"I am here to rally a campus community around student success for all students," Edwards said, "but really making sure we serve populations that may be marginalized; that may be underrepresented on this campus and providing holistic services and support."
Edwards said she hopes that the services move beyond the SEID office and to the entire campus to increase the impact SEID already has. One of Edwards' key priorities is for more students to graduate and persist in higher education through their connection to the campus. 
"Every student who feels connected to campus generally will persist and will retain," Edwards said. "I think that [if] every student can say that Biola is serving them well, I think that's a win." 
JOURNEY TO BIOLA
Edwards joins the Biola community all the way from East St. Louis, Illinois after working at the University of Texas at Dallas for six years. Edwards described her transition from Texas to California as a forthright decision. 
"As I was really looking to align my values with what I do professionally, it just made sense for me to just pick up and move," she said. 
Edwards first joined Biola as a student, taking a class at Biola's Talbot School of Theology. After noting the values at Biola, she looked for an opportunity in a higher role and eventually landed as Director of SEID. 
"Biola has such a unique culture, such a unique presence," Edwards said. "You see Christ and Scripture everywhere. It just attracted me here, first for the learning experience but then I just said, 'Let me take a look and see if they have any opportunities' and that opened the door."
CONNECTING WITH STUDENTS
As the director of SEID, Edwards hopes to be able to learn more about the students impacted and involved in the program. She emphasized the uniqueness of Biola and shared her hopes of gaining more knowledge about the community. 
"I am here to learn and be a student while I am in my role," she said. 
Students can be assured a safe space in the SEID office to study, learn and connect. Edwards explained connections within SEID go beyond social connections into cultural and professional development. 
Edwards has a strong connection with the community, which has motivated her in this current position. For students hoping to connect with Edwards, she holds an "open door" policy in her office located in the Mosaic Cultural Center.