GRIT launches new podcast for women
"Did I Talk Too Much?" discusses empowering topics.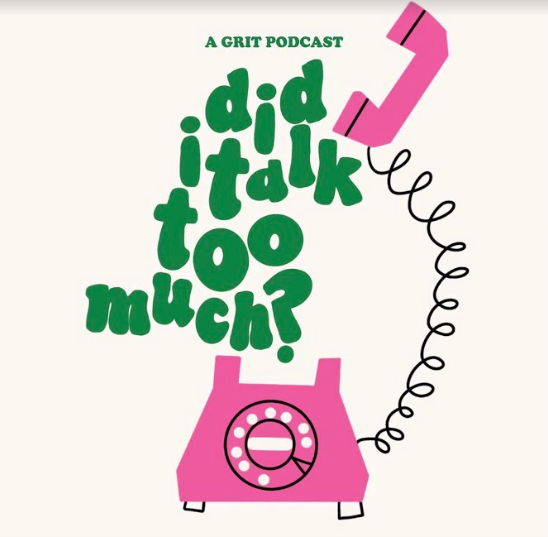 GRIT, a resource that seeks to empower women at Biola, launched the first episode of its new podcast, "Did I Talk Too Much?" In partnership with Biola's KBR: The Torch Radio, GRIT released its first episode titled, "What the Heck is Grit?" 
DID I TALK TOO MUCH?
"I feel like [the title] just encapsulated our experience, women's experience," said Elisha Axelson, GRIT's social media coordinator, in the first podcast episode. "You care about women apologizing a ton, and maybe they are rambling for a while and they are like, 'Sorry. I'm talking too much.' It's like, no, you aren't. You're sharing your thoughts, experiences and ideas. That's important and that's the basis and foundation of empowerment. 'Did I Talk Too Much?' was born from that idea."  
The team of GRIT has started this podcast to create conversations that empower women in multiple topics. The team wants to be able to explore areas that other resources on campus may not touch. 
"Like any other resources, it is important to have a variety of ways to access it," said KBR: The Torch Radio's station manager and Chimes sportswriter Charlotte McKinley. "Since the Torch is audio and podcast based, people can listen to the GRIT podcast while they do other things. This opens opportunities for more engagement."
Past and present team members have talked about a GRIT podcast but did not go far because of limited resources at the time. This semester, The Torch and GRIT partnered to launch the podcast on platforms on Nov. 11 and was advertised by GRIT on Nov. 16. 
The start of this podcast arose from a need to advance audience reach. GRIT has a blog on the Biola website but moved to expand its reach. McKinley expressed that this is a way to engage with a new audience that may prefer audio over blogs. 
"We have been posting blogs consistently for the past few years, but that format is becoming outdated and so we've been thinking about starting a podcast for a while," said GRIT's head staff writer and podcast host Jenna Wirtz. 
Episodes are set to release on Spotify every other Wednesday.