Executive VP departs from Biola
Morris transitions to Azusa Pacific presidency.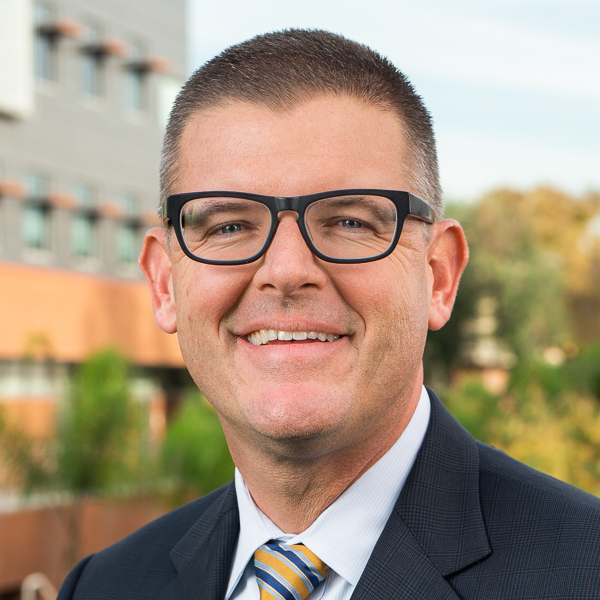 Adam Morris, the current executive vice president and chief transformation and advancement officer, will leave Biola on June 1 and become president of Azusa Pacific University on July 1. Morris said he will wrap up his work with the Office of Transformation before his departure and explained he has worked closely with President Barry Corey during the transition process. Morris said he wants to use the summer to fully ground himself in the mission of APU and further develop his strategy for the 2022-2023 academic year.
MOVING TO AZUSA
Morris said his work at Biola, first as vice president and now as executive vice president, brought him joy and fulfillment, but that the time has come for a transition. 
Morris explained that the APU Board of Trustees hired a search firm to start the process of looking for its next president. The search firm contacted Morris via email, and a month later, Morris received a letter from the search firm asking him for a conversation. The conversation led to further discussions and eventually interviews with the APU search committee. When the board  at APU invited him to step into the role as university president, Morris explained he felt a strong call to join the community. 
"Through the process, I was just praying so fervently that God would make it abundantly clear to me what he was doing," Morris said. "I've so often prayed through 2 Timothy 2:21, where Paul writes about being a willing vessel that's useful to the master. I want to be used by God, willing to serve wherever and whenever God would deploy me."
FAITHFUL TO THE MISSION
Morris said his experience spearheading fundraising campaigns during his 31 years at Biola taught him the importance of Christian universities remaining faithful to their mission of providing a Christ-centered education. Morris explained that since private universities do not typically receive the large endowments that public universities do, they can be tempted to sacrifice their principles to boost enrollment and revenue. Morris pointed to Biola and APU as universities that remain committed to their fundamental mission of training students in their faith through academically rigorous courses that align with students' future careers. 
"It is the nimble university that will be able to navigate the future—those schools who are stagnant or stuck in the past will really struggle," Morris said. "The landscape of Christian college education is shifting, and there is no playbook. Biola and APU are not stuck in the past, those schools will be fine moving forward. I'm not quite so sure about many of the other private schools."
LOOKING FORWARD
Morris explained that maintaining APU's financial and enrollment stability, as well as curating strategic growth plans for the future, are high priorities as he transitions into the presidency. Morris said his goal is to bring clarity of vision to keep APU's revenue at a sustainable level. Morris said his time at Biola gave him transferable leadership skills that prepared him to step into his new position and expressed his gratitude to the university. 
"My experience at Biola has been the richest experience of my life," Morris said. "Personally and professionally, it has left a profound impact. I have nothing but wonderful things to say about President Corey, about our board, and academic and administrative leadership. I truly believe Biola's best days are ahead."