Biola increases mitigation efforts after public health evaluation
The university implements new social distancing measures.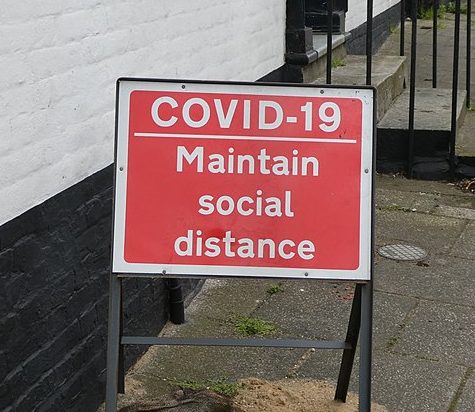 On Sept. 17, the Los Angeles County Department of Public Health visited Biola's campus after the COVID-19 outbreak was epidemiologically linked to an outdoor residential hall floor event. The LADPH found no major issues with the campus' efforts and did not issue any citations.
On Sept. 15, there were 79 recorded positive student cases according to the COVID-19 Dashboard. As cases continue to rise, Biola emailed students new mitigation measures to slow the rate of transmission.
CLASSES
According to the associate professor for the Department of Communication Studies Joy Qualls, the division of communications office is working with the Dean and Provost's office to implement temporary health and safety measures in all classes.
Physical distancing of six feet in classrooms and all other indoor activities will be required. If professors cannot provide six feet in between each student, they must move to a hybrid course, according to the email.
"We will be taking this week to communicate plans for classes to students and begin to implement these plans no later than September 27th," Qualls said. "Some of our classes will be implementing changes this week as they are prepared to do so and others will have their plans in place before the start of classes next week." 
According to Qualls, the office expects classes to resume to normal operations by the week of Oct. 18.
"We understand that the changes are disruptive but we do believe that these changes are temporary," Qualls said.
MASKS
Masks must be worn outdoors when maintaining social distancing is not possible. Students and employees are required to wear a mask in lines for classes, chapels and the Caf, according to the email.
The 86th Annual Torrey Conference will remain on schedule for Oct. 6-8 and is required for all students. Chapels remain in person and are still a requirement.
The Caf will only allow a maximum of five students to congregate at the large round tables at a time. Outside lunches will not be allowed in the Caf, the email stated. Those with a meal plan can choose to take grab-n-go meals for lunch and dinners Monday through Friday at no extra charge.
SPORTS
The athletics department will not permit visiting team speculators at any on-campus event. Only individuals who hold a place on the "admission list" will be granted access to venues. 
Gaining approval to the list is possible through student-athletes and athletic staff for a maximum of five people. Walk-up admission is available but will cease when the limited capacity of each facility is reached according to the email.