Everything to know about the 63rd Grammy Awards
Although the 2021 Grammys left multiple singers upset, female artists dominated the award show.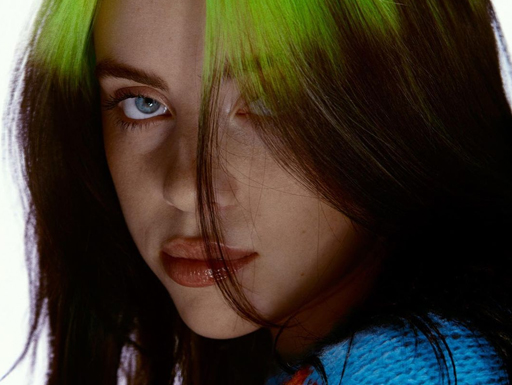 Despite the global pandemic starting off in 2020, artists did not shy away from creating music last year, which led the 2021 Grammy Awards to be a competitive, yet illuminating experience. 
THE YEAR FOR WOMEN
The large awards such as Album of the Year and Record of the Year all went to women.   
Taylor Swift set a record by becoming the first woman to win the Album of the Year three separate times. Followed by "Fearless" and "1989," her album "folklore" took home the title, competing against Post Malone's  "Hollywood Bleeding" and Dua Lipa's "Future Nostalgia." Beyoncé took home four separate Grammys, overall achieving 28 in her music career and giving her the title of "most decorated woman in Grammy history." 
The final award of the night for the Record of the Year went to Billie Eilish for "everything i wanted," which was presented by Ringo Starr from The Beatles. Up against Beyoncé, Doja Cat, Dua Lipa, Post Malone and Megan Thee Stallion, Eilish accepted the award, but her speech shared that she believed Megan Thee Stallion deserved it more. 
Some other notable artist awards included Best R&B Performance to Beyoncé and Lipa for the Best Pop Vocal Album. The award for Best New Artist went to Megan Thee Stallion, who also set a record as the first female rapper to achieve an award for the Best Rap Song. 
GOSPEL TRACKS 
Out of the 84 awards given out at the Grammys, five of them went to gospel and contemporary Christian music categories. Competing for these awards included known secular artists such as Kanye West and Dolly Parton, as well as Christian favorites Kari Jobe and Cody Carnes. The Best Contemporary Christian Music Album went to West for his "Jesus is King" album released in 2019. 
PERFORMANCES
Many songs that went viral on TikTok during the pandemic made their way into the performances and awards. With futurism style, Doja Cat incorporated the famous TikTok dance to her song "Say So" into her performance. Cardi B and Megan Thee Stallion performed their viral hits such as "WAP" and "Savage" as well. 
With two albums released in 2020 and multiple nominations, Swift fans were curious as to which songs she would perform. From a whimsical meadow falling into a warm lit cabin, Swift gave a performance medley of "cardigan" and "august" from "folklore" and "willow" from "evermore." 
WAS IT RIGGED?
The Weeknd, who has been No. 1 in the world on Spotify for multiple consecutive weeks and made history by spending over a year on the Billboard Hot 100 Top 10 list, was not nominated for an award which left fans and himself extremely upset, sparking rumors of corruption among watchers. 
The Weeknd went to Twitter, stating, "The Grammys remain corrupt. You owe me, my fans and the industry transparency."
Other artists such as Zayn Malik and Nicki Minaj spoke out on Twitter stating their frustration with the nominations released in November. Justin Bieber shared an Instagram post on how his album was put in the wrong category.