Men's tennis falls to Hawaii Hilo
The Eagles took a beating to the Vulcans in Friday's 0-4 loss.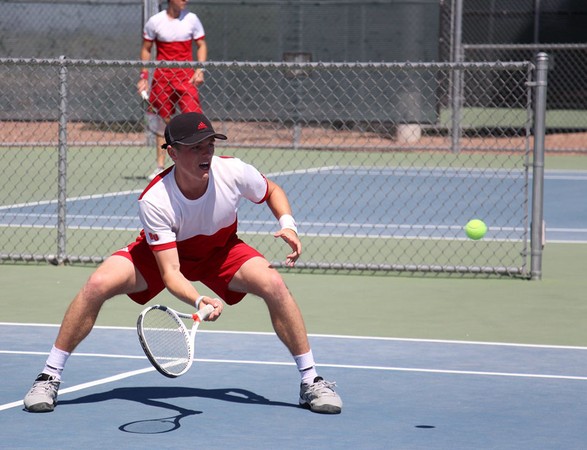 Men's tennis hosted Hawaii Hilo University at the Biola Tennis Center on Friday afternoon. Looking to capitalize on their recent blowout win, the Eagles ended up having the switch flipped on them, getting swept by the Vulcans, 0-4.
While the doubles started out on a weaker note, the third and final match ended with a win, as senior Erik Martinez and sophomore Antonio Rosales Varona were able to defeat their opponents, 7-5. However, freshman Isaac Cordova and sophomore Alex Sedeno fell in the No. 2 doubles, 2-6. Sophomores Alexei Prokopchuk and Sebastian Herrera put up a better fight, but still faced defeat, 4-6.
Varona finished his individual match first, losing both rounds, 4-6, 1-6. Sophomore Andres Meneses followed in the same suit, losing his singles with another 4-6, 6-1 defeat. Sedeno found more scoring opportunities, but still fell, 3-6, 5-7. Cordova, Herrera and Prokopchuk all ended their singles matches unfinished.
The Eagles (2-3) will host Colorado Mesa University at the Biola Tennis Center on March 6 at 3:30 p.m. tomorrow. Livestreaming of the events can be found on the Biola Athletics webpage.