"Remote" is enjoyable but lacks variety
Wallows releases a catchy, yet stagnant follow-up to their first album.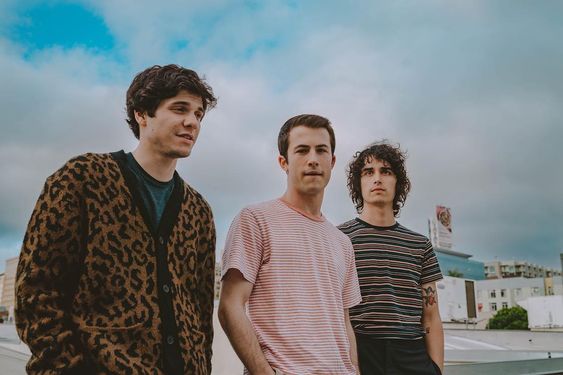 Indie fans are certainly getting their quarantine music fix. Wallows, featuring Dylan Minnette of the popular Netflix series "13 Reasons Why," has quickly risen to fame in the indie music world over the past year. Their latest EP "Remote" keeps in tune with their previous work and is characterized by positive beats, cool audio effects and classic relationship lyricism.
VACANT VARIETY
Although catchy, "Remote" fails to present much variety. Each song is upbeat and fun to listen to, but the EP maintains the same energy throughout, rather than allowing its tunes to fluctuate. The lyricism presents some variation in tracks, but it is hard to decipher sad songs from happy songs due to the constant chirpy tunes. The single track that presents a hint of variety is "Wish Me Luck" which is slower and more relaxing to listen to.
Despite this, quite a few aspects remain that make "Remote" a unique listen. "Dig What You Dug" introduces a spectacular use of instrumentals, vibrant electronic sound effects and a spoken outro. "Talk Like That" is a cheerful track reminiscent of a song that might be heard at a beach party. However, otherworldly synths in the bridge create a fully eccentric track. 
Smooth transitions between songs are another characteristic that makes this EP stand out. Each track flows effortlessly with the ones next to it. "Nobody Gets Me (Like You)" and "Wish Me Luck" transition seamlessly from their previous tracks, to the point where the song change goes almost unnoticed.
SATISFYING LYRICISM
From the beginning, "Remote" seems to cover simple relationship topics in its lyrics. "Virtual Aerobics" opens the EP with seemingly stereotypical lyricism about spending time with a significant other and seeking their approval. However, upon further inspection, the lyrics dive a bit deeper than that in later tracks.
"Nobody Gets Me (Like You)" is a cute tribute to people in life who connect and click with each other in a way that is deeper than just surface level. "Coastline," which is arguably one of the catchiest and most well-produced tracks on the EP, sings of the struggles and thoughts that come with long distance relationships.
"If I'm really wastin' all of your time / I don't wanna think about it / When we're on different coastlines / I don't wanna think about it," Minnette sings in the chorus.
"Wish Me Luck" is a nice ambient tune, perfect for a peaceful sunset drive, yet holds a more profound meaning that causes listeners to evaluate. Minnette vocalizes the feelings that come from overthinking relationships and the fear of letting people down. He asks listeners to wish him luck as he attempts to escape the endless cycle of overthinking inside his mind.
"I don't wanna lose myself to all my insecurities / If I told you all of them, who would it hurt more, you or me?" he sings in the first verse.
Though "Remote" fails to present much variety and may not be for everyone, it has some standout aspects and relatable lyrics that make it worth checking out.