The new coronavirus appeared in Southern California, is Biola at risk?
Amid the two cases in Southern California, Biola's Health Center responds.
The outbreak of the 2019 novel coronavirus, a respiratory illness, in Wuhan, China, has been booming in the media, with over 7,700 cases in China and 71 outside, according to the Washington Post as of the evening of Jan. 29. This past weekend, Southern California encountered two cases in Orange County and Los Angeles. The Biola Health Center is preparing students and campus organizations to protect themselves against the risk of infection. 
HEALTH CENTER'S RESPONSE
According to the Los Angeles Times, two travelers from Wuhan, China―the epicenter of the outbreak―were identified as victims of the coronavirus in Orange County and Los Angeles County on Jan. 25 and Jan. 26. Both patients are receiving medical treatment, according to the Orange County Register. 
Both being within about 19 miles away, these two cases came under Biola's concern. The Biola Health Center sent out an email on Tuesday to inform students of how they can avoid infection.
"Please be proactive in taking preventive measures, which include routine hand washing, avoiding close contact with those who are ill, covering your cough and disinfecting surfaces," said Director of the Health Center Sarah Templeton in the email. "In addition, the [Centers for Disease Control and Prevention] and the State Department recommends avoiding all non-essential travel to Wuhan, China."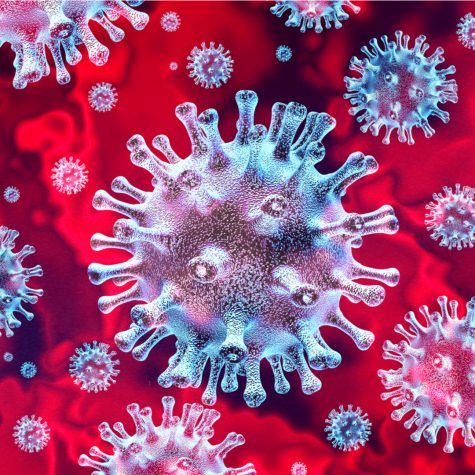 According to Templeton, the five recent cases of the coronavirus in the U.S. are considered by the CDC to be isolated events, which means a low risk rate for the American public. However, students who show potential symptoms are advised to contact the Health Center.
"We encourage students to be vigilant and be aware if they are at risk," Templeton said in an email. "If you have flu-like symptoms (i.e., fever, cough, body aches, difficulty breathing, sore throat) and have recently [traveled] from China within the last 14 days or have been in close contact with someone suspected of having the Coronavirus please stay in your dorm room and contact the Student Health Center."
WHAT IS CORONAVIRUS
This new coronavirus has led to 132 fatalities in China, according to the New York Times. There are no deaths reported outside of China.
According to the CDC report, the virus spreads through human-to-human transmission―including sneezing, coughing or close contact.  
FUTURE CARE
The Health Center's remaining efforts on the issue are focused toward working with campus partners on preventative measures.
"We work very closely with Campus Safety when it comes to emergency preparedness so we have consulted with one another regularly to review our response plan, messaging and proactive measures for this situation," Templeton said in an email. "We have also been in close contact with Residence Life, Global Students, and International Admissions in order to provide accurate education regarding the coronavirus, share proactive measures & guidance, and a response plan."
In the event of a case of the coronavirus on campus, the Health Center medical providers will work directly with the CDC and the Los Angeles Public Health Department.