Giving Tuesday raises over $200,000
874 donors participated in the student affordability campaign.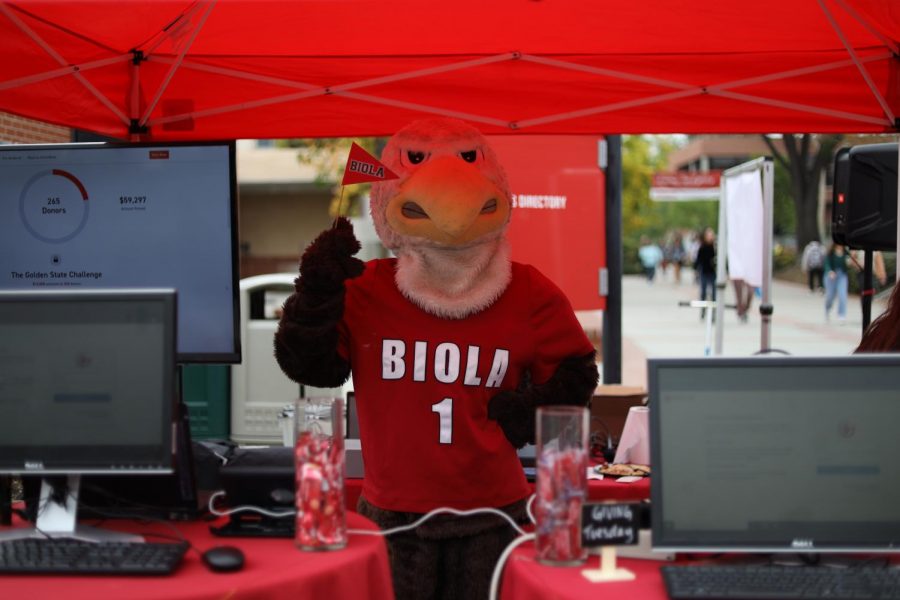 With great anticipation, the Biola community came together once again for the annual Giving Tuesday event. Two hundred ninety-eight alumni, 173 students, 127 employees, 200 parents and 76 friends of the Biola community participated in the fundraiser, reaching 875 donors out of their goal of 1,200. With continued Biola spirit, the event successfully raised $219,548 to provide an affordable Biola education for all students.
About the Writer
Micah Kim, News Editor
Micah Kim is a sophomore journalism major who would probably be asking for Spotify playlists from his friends. Other than that, he would be blasting his ears with Radiohead.

[email protected]



Born in Pennsylvania, having South Korean blood in my pulsing veins and hacking my way through family missions in China, life had been full of complex colors that I could not name. Finding ways to express my way out of the constant stress I was in was always full of music until I found writing...