Volleyball goes down 0-2 in Alaska
Biola enters into a slow start for their 2019 season opener.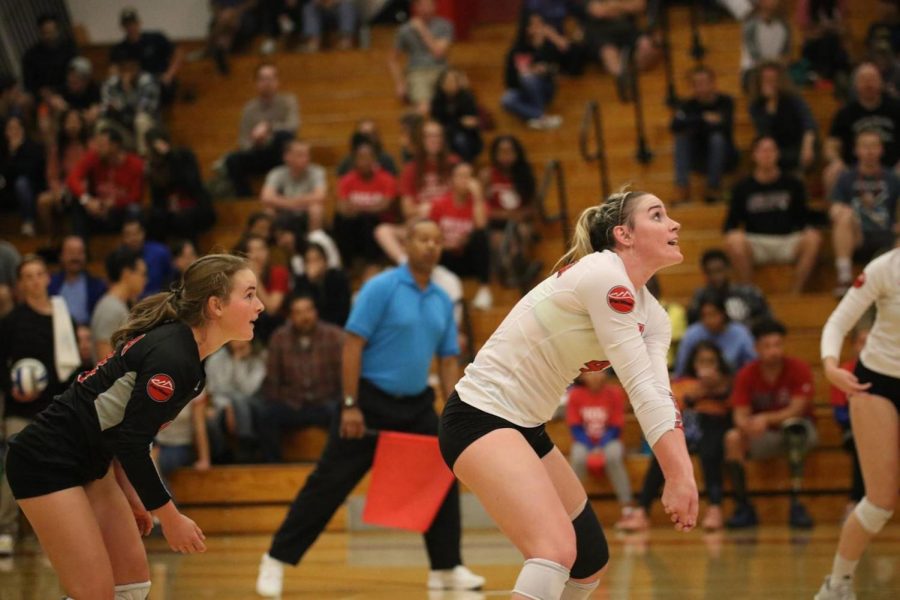 The Eagles flew to Anchorage, Alaska to embark on the start of their NCAA division II season. Biola took on the Regis Rangers and Alaska Anchorage at the Alaska Airlines Center. Despite their best efforts, the Eagles were defeated in both of their games 3-1, starting the season 0-2.
SLUGGISH START
Game one against Regis was a tough start with Biola hitting in the negative during the first set. However, the team fought back during the next couple of sets to bring themselves back into the game. Senior outside hitter Sabrina Winslow lead her team in hits, racking up 15 kills and five of Biola's eight blocks. Junior middle blocker Bekah Roth contributed to the Eagles fight with eight kills of her own.
The girls kept it close with Regis, scoring 44 kills to their 46. However, the Rangers committed 20 less attacking errors than Biola along with posting a higher team hitting percentage, .254 compared to the Eagles' .063. Ultimately the Rangers' maturity led them to victory over the Eagles' young team, 3-1.
CONTINUED STRUGGLE
The Eagles went into their next match up against the Alaska Anchorage Seawolves looking to bounce back from the previous defeat. However, they struggled to find a rhythm to make any headway. The Eagles prevailed as they won the second set. Winslow's ace swung the set the Eagles' way, 26-24.
Junior setter Vanessa Garcia's presence was made known on both the offensive and defensive end, racking up 29 assists along with her career-high 15 digs. Junior libero Sami Hover ended the night with 29 digs. 
Biola fell apart when their team combined 11 attack errors caught up to them. The Eagles won the dig contest 68-59, however, the Seawolves came out with the overall victory, 3-1.
The Eagles will return to play on Saturday Sept. 7 at 11:30 a.m. and 5 p.m. at the Alaska Airlines Center.
About the Writer
Andi Basista, Sports Editor
Andi Basista is a junior journalism major who loves basketball, underground music and is highly appreciative of a good beach day.

[email protected]



Originally from a small farm town in Ohio, I have put aside my corn shucking gloves to embrace a new life in the Angel City to study sports journalism. It is true what they say about culture shock and LA traffic. I am used to being late to work because of getting stuck behind a John Deere tractor, but now it is because of gridlock...