Athlete of the Week: Softball's Areana Ramos
The senior outfielder carried her team to a 4-0 sweep this past week.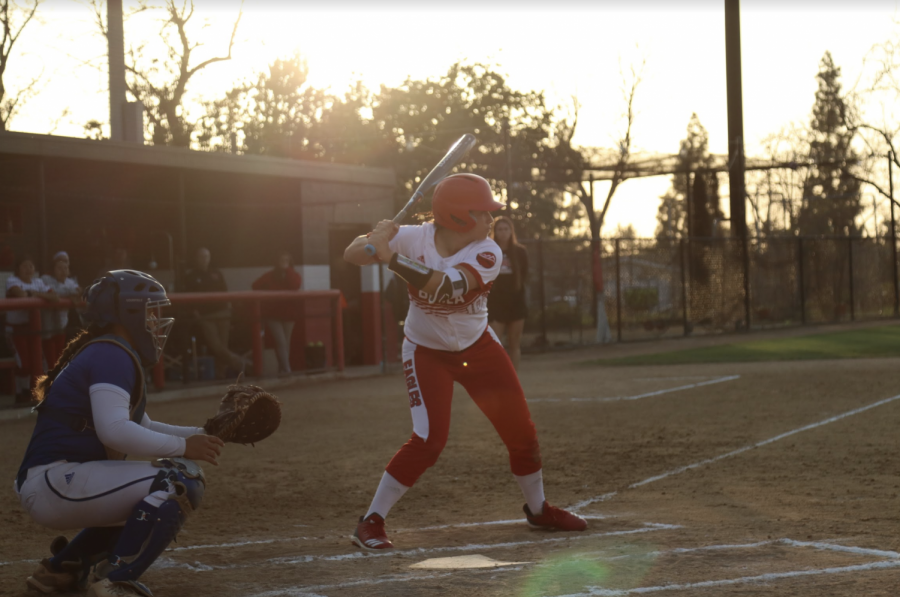 Softball is in full swing, fighting its way through multiple back-to-back doubleheader games during the Eagles' 2019 PacWest slate. The Eagles are currently 16-10 overall and 11-5 in the conference. Senior outfielder Areana Ramos has been on her A-game, generating important offense with some solid hitting.
Ramos led her team to two straight wins against Hawaii Hilo University last week, where she contributed two runs and three RBIs combined. But her hot streak at the plate did not stop there, as Ramos took her game one step further. The senior brought home a total of six runs in the Eagles' recent four-game series against Chaminade University this past Monday and Tuesday.
Ramos has been a star throughout her four years at Biola, continuing to show her strength and consistency in her final season.
Ramos' fantastic performance on the plate has helped in bringing her team a six-game win streak, and for that, she is the latest Chimes Athlete of the Week.
About the Writer
Andi Basista, Sports Editor
Andi Basista is a junior journalism major who loves basketball, underground music and is highly appreciative of a good beach day.



Originally from a small farm town in Ohio, I have put aside my corn shucking gloves to embrace a new life in the Angel City to study sports journalism. It is true what they say about culture shock and LA traffic. I am used to being late to work because of getting stuck behind a John Deere tractor, but now it is because of gridlock on the I5. However, I have quickly...