$165,000 Hart wall to be complete by October, facilities management says
Campus Safety implements plans for a higher wall in hope of increasing security.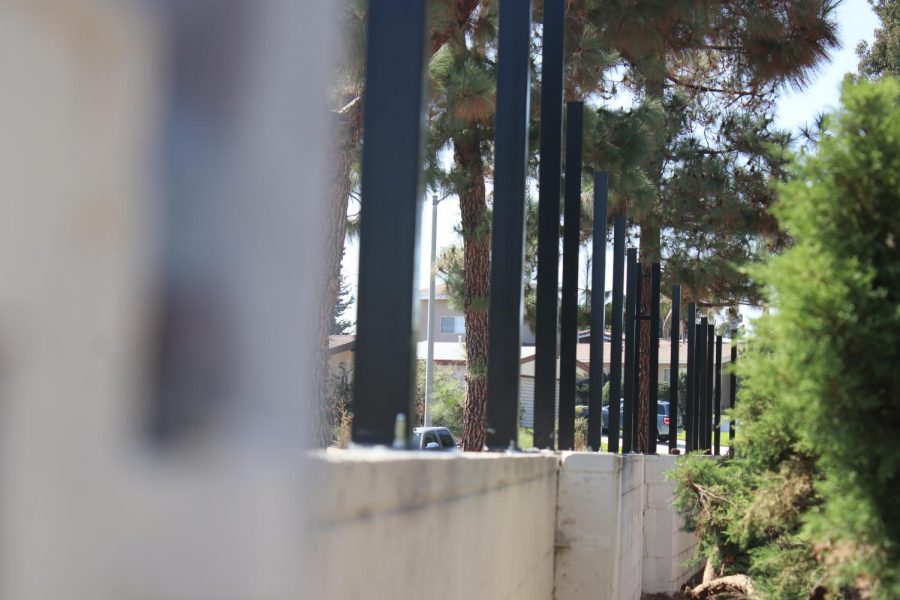 While Biola is officially considered a private campus, the 6-foot tall wall behind Hart Hall has done little to prevent individuals with criminal intent from trespassing. Due to recommendations from Campus Safety last summer, construction for an enhanced wall is currently underway in order to increase security and student safety around lower campus.
Chief of Campus Safety John Ojeisekhoba explained that an iron fence will provide additional height to the existing cinder block wall and will continue to run along the creek as far as the Stewart Hall dumpsters, thus enclosing a portion of lower campus parking.
"Currently they don't have much of a barrier to face. They can just jump the wall or underneath the bridge, and they're on campus. With the enhancement, it's going to be harder to jump over an 8-10 foot wall and rod iron fence combined," Ojeisekhoba said.  
With the main support poles already in place, the wall is projected to reach 10 feet tall and will cost the school around $165,500, an increase from the initial estimate of $100,000 to $150,000, according to an email from senior director of facilities management Brian Phillips. The wall is expected to be complete by late October after experiencing minor setback due to material delays.
Ojeisekhoba concedes that it will not be impossible to get past the wall, but is confident the increased height will deter trespassing since it will make the most convenient point of entry, near the Stewart dumpsters, closer to the heart of campus.
"It's going to make it very difficult for all those losers to come on campus. They can still come, but they will have to travel farther to get on campus, which will put us at an advantage over them," Ojeisekhoba said. "At the end of the day, the reason why we are here is to continue to work towards an environment where students can feel safe and concentrate on their studies."
About the Writer
Isabelle Thompson, News Editor
Isabelle Thompson is a sophomore double majoring in journalism and business. When she is not busy with school or work, she is most likely napping, petting dogs or on the lookout for good food and adventure.

[email protected]



Before I chose to come to Biola University, I knew I wanted to be involved in my school's newspaper. After freelancing for the news section my freshman year, I was offered the position of news editor at the Chimes. Journalism is something that truly excites...