Injuries to Muir, Cybulski Give Men's Soccer Early Setbacks
Two sophomores slated to play major roles for the Eagles this season got hurt in the first game of the year.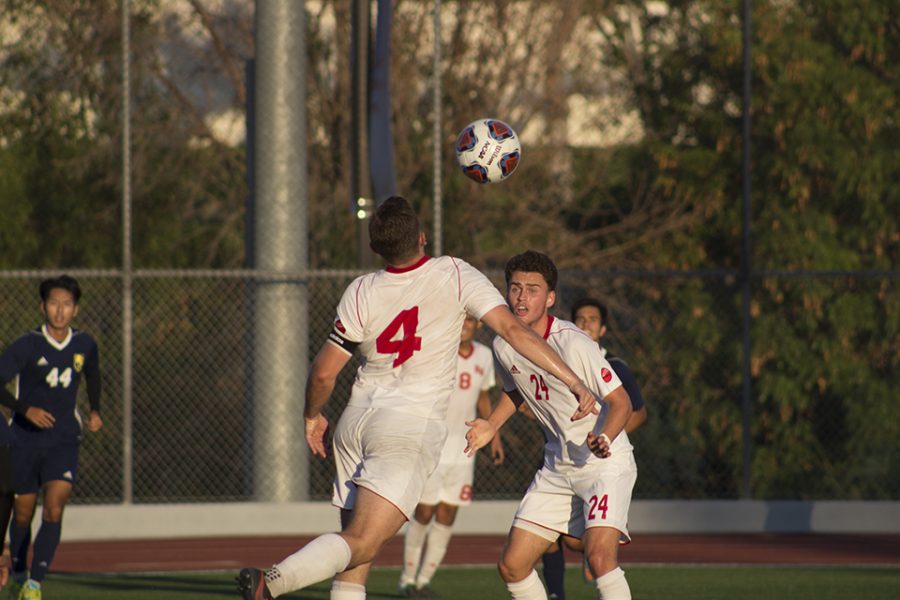 Redshirt sophomore Alex Muir was less than 30 minutes into his career as starting goalkeeper for Biola men's soccer when disaster struck.
Muir was preparing to guard a corner kick during the Eagles' game at UC San Diego Thursday, deciding to come out further from the goal and make a direct play on the ball.
"Me and the [UCSD] striker got tangled up in the air and his body got kind of wrapped around my leg," Muir said. "He landed on my leg and my leg ended up kind of awkwardly."
Muir was immediately removed from the game, an eventual 1-0 loss. The Eagles plan to have him visit a team doctor Saturday before he travels with the team to their game at Cal State San Marcos.
Junior goalkeeper Luis Rodriguez, who entered the game in relief of Muir Thursday, figures to get the start with Muir still sidelined.
CYBULSKI OUT TOO
The Eagles will also be without sophomore forward Jack Cybulski on Saturday. Cybulski's leg buckled from under him when he was pushed from behind on a breakaway in the 78th minute Thursday. UCSD midfielder Christian Cordell received a yellow card for the push.
There is no official prognosis on Cybulski's injury, but the team fears he could be out for several weeks, Muir said.
Cybulski was seen on crutches near the athletic training facilities on Biola's campus Friday.
Like Muir, Cybulski will travel to San Marcos with the Eagles Saturday, forced to watch his team from the sidelines.
Junior forward Lorenzo Macias and freshman forward Oscar Rubalcava could both see increased playing time with Cybulski out.
About the Writer
Austin Green, Managing Editor
Austin Green is a junior journalism major who was first among his friends to predict that LeBron James would sign with the Los Angeles Lakers. When not focused on school or work, he enjoys watching sports, going to the beach or coffee shops, and hanging out with the guys on his dorm floor.

[email protected]



I laughed the first time I heard a former editor-in-chief use the line "once you join the Chimes, you never really leave." Now in my third year here, it turns out...