Hair care with some flair
How to keep coolheaded during midterms
You would be lying if you said you never got so frustrated over your hair that you contemplated shaving it all off. If a shaved head just is not for you, here are some hairstyles straight from New York Fashion Week's runways that will leave you looking fashionable and tear free.
THE STRAIGHT LOOK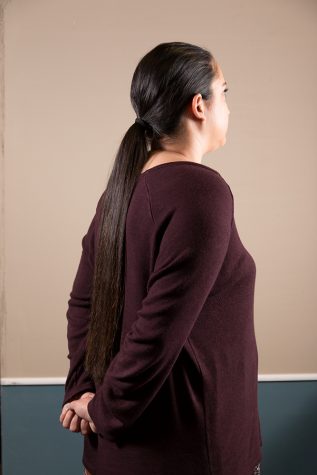 Aaron Fooks/THE CHIMES
If you want to go as simple as possible, a straight and sleek, tightly pulled-back ponytail took over NYFW and featured on Oscar De La Renta, Tracey Reese, Alexander Wang and Calvin Klein's runways. This hairstyle may seem self explanatory, but Oscar De La Renta's hairstylist, Orlando Pita, told Harper's Bazaar that if you want your hair to shine without looking greasy, use hairspray instead of gel. Hairspray does not flake or expose your scalp in unwanted places and makes the hair appear touchable. The best hairsprays for this look are Osis+, Bumble and Bumble and Elnett Satin.
MESSY BRAIDS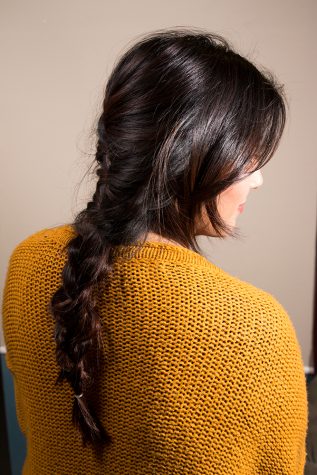 Aaron Fooks/THE CHIMES
If straightening your hair is too much work, another easy-to-accomplish hair trend is the messy braid. It featured on Michael Kors, Suno and Baja East's runways. To achieve this look, braid your hair into one low hanging braid and gently pull at certain parts with your fingers. You can take certain parts completely out if you want it to look really messy. The most common trick for messy hairdo's is to use a lot of dry shampoo, but if you prefer a shine to your hair, you can mist your braid with a shine spray after you have pulled at it to your satisfaction. The best dry shampoo is Osis+ and the best shine spray is Kerastase.
LOOSE CURLS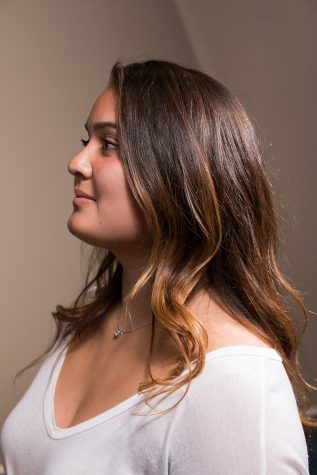 Aaron Fooks/THE CHIMES
If you do not own any hair ties for that braid, loose wavy curls have also been spotted on multiple runways this spring. This hairstyle fits every personality and style. Vera Wang called it the "rocker hair," Kate Spade called it the "beachy hair," and Jeremy Scott called it the "natural look" when it was flaunted on their runways this spring. For this look, you can curl your hair with a curling iron and run your fingers through to loosen them up and make them look more natural. It is up to you whether you want smaller curls or larger curls. If you want to have more control over this style, you can use a straightening iron to create natural bends in your hair. If you have thick hair, use salt spray on your hair so it does not look ropey, but if you have thin hair avoid using any product so it does not weigh it down. The best salt spray is Garnier Fructis Beach Chic.
If you don't want to spend a lot of money on hair products and don't want to buy products that hardly work, go to any Ulta store and they will help you find the best products for your budget. If you buy a lot of hair products, you can become a rewards member and get a lot of deals that help save you money.
DYING YOUR HAIR
When it comes to dying your hair, you have to be ready for the time and money commitment that goes into it. If it involves bleach, be prepared to never enter a chlorinated body of water ever again or suffer the fried greenish-yellow consequences. You will not be able to straighten or curl your hair very often, and you will at times find your hair breaking off in random places. If you want your bleached hair to look good and remain on your head, put that bleach you bought at Target down and go to a salon. If you cannot handle all of that, try a simple ombre or streak of bleach to get your fix without having to shave your head and start over. Unless you are into that. Nothing says bold like a shaved head.