Discipleship starts with knowing you are loved
Stephanie Baik takes a closer look at Megan Fate Marshman's call to embrace the freedom of knowing we are fully loved in Christ.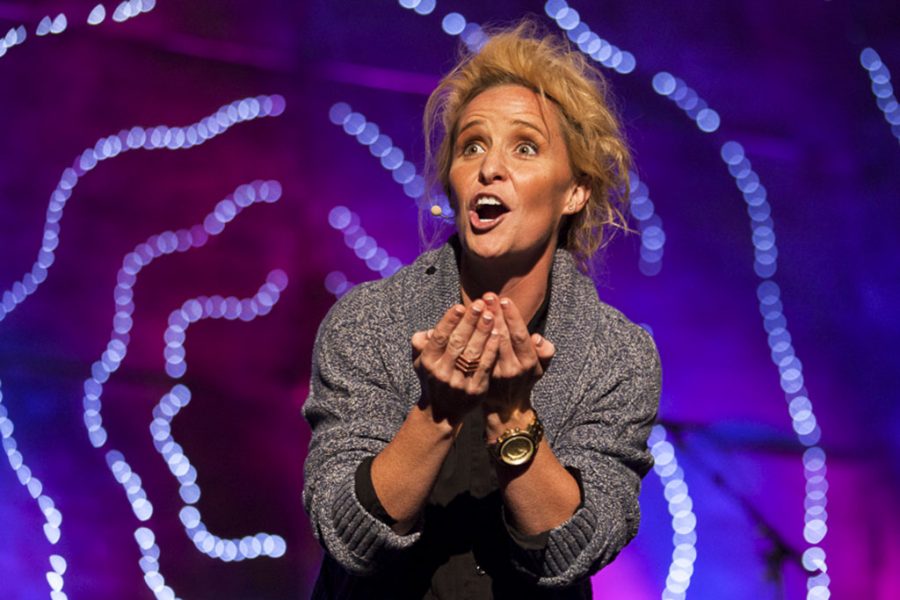 Stephanie Baik, Writer
March 13, 2014
This year's Mission Conference theme is Echo, spreading the gospel in the local church and to the ends of the earth. Spreading the gospel is not all about fulfilling God's command as stated in Matthew 28, but it is first knowing "that you are loved by Jesus." Knowing that you are loved by Christ is essential to God's mission.
Megan Fate Marshman, who spoke in Thursday afternoon's session, started with the basics: sin and Christ's love.
"In order to get rid of sin, you first need to know what it is," Marshman said. She encouraged students to "stop hiding and stop running." Often times students are running and hiding from what is really going on in their lives. If this is happening, students cannot fully share God's truth, because God is filled with love, compassion, forgiveness, joy and mercy. Students need to first reveal their struggles to God, know his love, and respond by being the echo.
Matthew 28:19 states God's people need to make disciples of "all nations, baptizing them in the name of the Father and of the Son and of the Holy Spirit," This is not just a command, this is God's dream for his people, as Marshman said. In reference to this verse, she said, "Jesus loves you so much, he doesn't want to settle with just your dreams, but his."
This dream may require students to go out of their comfort zones, but Marshman emphasized that Jesus taking up his cross was not comfortable. He faced death until the end. Echoing God's truth is uncomfortable, but in the end there is a greater freedom.