"Chop Shop" offers a realist approach to poverty
Andrew Motz comments on the reality of poverty through the story of "Chop Shop" directed by Ramin Bahrani.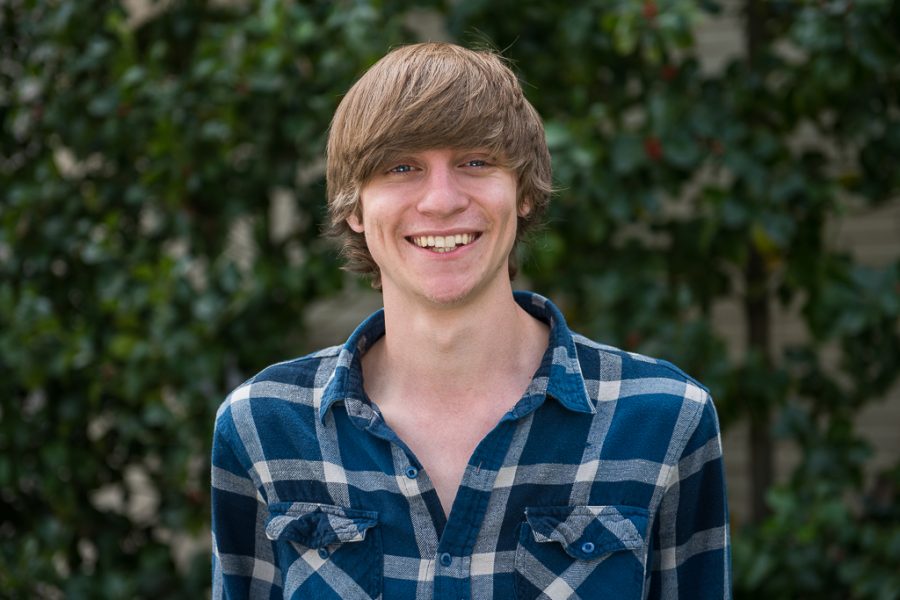 Andrew Motz, Writer
May 23, 2013
"Occasionally, a line of gray cars crawls along an invisible track, gives out a ghastly creak and comes to rest, and immediately the ash-gray men swarm up with leaden spades and stir up an impenetrable cloud, which screens their obscure operations from your sight."
Poverty. Not a very popular word in America. More than 46 million Americans are living in poverty today. 16.4 million of those are children. Our nation's poverty rate is at the highest it has been in years. Yet it seems completely off the political radar and that doesn't seem to be gaining any traction despite the fact that this is a real problem taking place right on our own soil.
F. Scott Fitzgerald wrote about poverty in his novel "The Great Gatsby." The location in-between Long Island and New York City that he describes is the same location where Ramin Bahrani's "Chop Shop" takes place. Although the industry has changed this physically marginalized area on the outskirts of New York City, it has continued to be a forgotten city of struggle. No attention is paid and their lives are obscured from our sight.
Which is why Ramin Bahrani bringing a camera into Willets Point to tell a narrative like "Chop Shop" is so very important. The film tells the story Ale, a Latino street orphan, as he finds work and opportunity in this scrap metal wasteland. He finds a room he can live in and is always on the outlook for more money. Yet what makes Ale happiest is being in the presence of his sister, Izzy, who comes to stay with him. They are simultaneously both parents and siblings as they have deep love for one another, but also a deep desire to protect each other from harm.
Ale has high aspirations, as many fourteen year olds do, of buying and creating a food truck that he and Izzy can run together. This is their dream. It's a simple one, but it continues to loom further and further out of their reach. One fateful night Ale has the misfortune of discovering that his sister is prostituting herself to make money, sending Ale into a downward spiral of anger, confusion and desperation.
With Bahrani's decision to focus on Ale and his life the viewer gains insight into his internal struggle of wanting to be a kid but having to be an adult to survive. It changes one's perspective of juvenile "delinquents." They are not privileged like so many of us and are just struggling to survive. This pressure, terror, and anxiety makes kids like Ale desperate to take some unlawful measures, like steal a woman's purse or car hubcaps. He is not demented or thoughtless — anything but. Ale is struggling to get through everyday the best that he can. Ale, and other orphans like him, are outsiders in many ways. Not only is he a poverty-stricken person of color, but also is a child amongst adults. His isolation is extreme.
None of this is ever heavy handed. Much like "Mynuragnabu," "Chop Shop" takes an organic approach to filmmaking echoing the Italian neo-realists of the 1950s. With haunting imagery and colors, "Chop Shop" places the viewer in the midst of the junk and the people who inhabit the auto shops. Every shot is thought through carefully. Notice in the opening shots how Ale is placed in the foreground, the industrial factories mid-ground, and then in the distant background is the extravagant New York City. This style of filmmaking is rewarding because it makes the viewer feel like we are getting to know real people, which gives such moments of joy and pain and authenticity.
Due to its realist approach there are no big revelations or significant changes in Ale and Izzy's lives. By the end of the film they are no better off than when the film started. In fact Ale is in a more difficult position than before; his life has only gotten more complicated. Hope is not lost however. For Ramin Bahrani does something subtly provocative by the end of "Chop Shop:" He asks the viewer to find peace and comfort in small, simple moments of life. Moments like shoe shopping, walking through a field at sunset and feeding doves — moments a lot of us take for granted. "Chop Shop" challenges us to see them as sacred moments where love does take precedence over all other external circumstances.
The question is: Can we recognize them? Ale and Izzy sure can. These moments are the saving grace of, as the viewer witnesses throughout, their unfair lives. The power of "Chop Shop" is not only its ability to place us in another world, but its ability to potentially shift the lens of how one looks at life.