Best five films of 2012
Mack Hayden lists the top 5 movies of the year.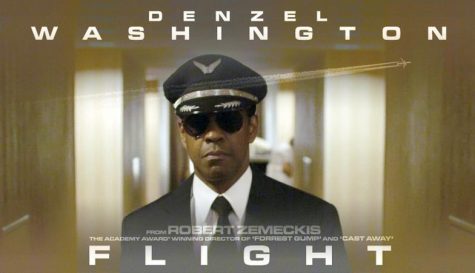 Courtesy | filmofilia.com
5. Flight — "Flight" is haunted by self-destruction caught in the hands of providence. The plane lands, certainly, but not without being wracked of its engines and wings, not without harming or even killing the people on board. As the movie progresses, it becomes easy to see director Robert Zemeckis beckoning the viewer to realize the real catastrophe here isn't the plane crash at all. It's the pilot. He has been able to land his own proverbial plane for many a year, all the while sinking himself into a drunken stupor. In doing so, he has lost his humanity and all the loving, trusting ones around him. Pride comes before the fall, the plane crash, the AA meeting. Through all of this though, weakness becomes strength, earning a comfortable place as the fifth-best film of the year.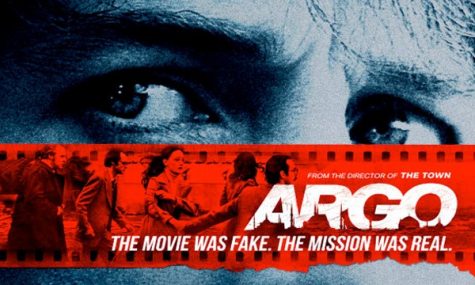 Courtesy | listal.com
4. Argo — Films like "Argo" come around as part of a cycle. Movies of this variety are of different consistencies and flavors but they all centralize around one goal: to evoke the spirit of the '70s and early '80s as palatable and intriguing for postmodern filmgoers. With each passing year, these departed decades become more willing to bend to our cries for comforting nostalgia. "Remember the Titans" and "Invincible" channeled this energy into football, "Boogie Nights" into an endearing but sordid world of so-called filmmakers and "Dazed & Confused" into a last day of school no one could forget. "Argo" heads for a spy angle on wistful remembrance of this era gone away, and its impact is memorable. Ben Affleck proves yet again to be a competent director and even better actor. He's back to his "Good Will Hunting" potential, and thank God for that. "Argo" is no monument to be studied by faraway generations but it's stylish, entertaining and is generating Oscar buzz. It's definitely worthy of being considered one of the best films of the year.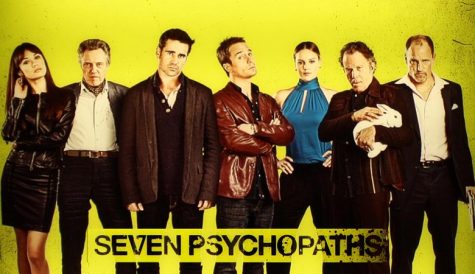 Courtesy | filmofilia.com
3. Seven Psychopaths — "Seven Psychopaths" has the cultural stickiness of "The Big Lebowski" or "Pulp Fiction." These are all films peopled by lowlifes, losers and those who have probably never been to Sunday school. The thing that sets them apart is the subtly philosophical undertones, underwriting their smart, witty, intelligent take on the seedy sides of life. "Lebowski" was a treatise on living in a world obsessed with its own absurdism, even if it stunk of marijuana smoke. "Pulp Fiction's" climax contains a deeply intriguing display of cinematic grace, faux Bible passage and all. "Psychopaths" works because it's so in on its own joke. It makes fun of violence by being a bloodbath. Its characters are endearing while morally decrepit and confusing. It's here in the top five for its incredibly witty, well-plotted script and excellent characterization.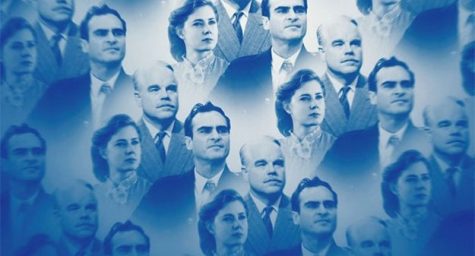 Courtesy | filmofilia.com
2. The Master — Occasionally, there comes an auteur, a skilled and sensitive artiste, who operates not unlike a machine. There is a Vincent van Gogh, whose every brush stroke seems to encapsulate creation's utmost potential. There is a James Joyce whose every turn of phrase begets more wit and profundity than most are capable of in their entire lives. These men are enigmas, thoroughly unbelievable specimens capable of disarming would-be creators by involuntary intimidation. Director Paul Thomas Anderson is a wizard such as this and "The Master" was another awe-inspiring canvas he can catalog on his shelf of utter glory. It was artsy and, at some times, foreboding. It was hard to understand and difficult to watch. But it was also humorous and engaging, a character study and exposé of pleasing visual aesthetics. Other fall films may pack a more immediate entertainment value, but this is one for the history books.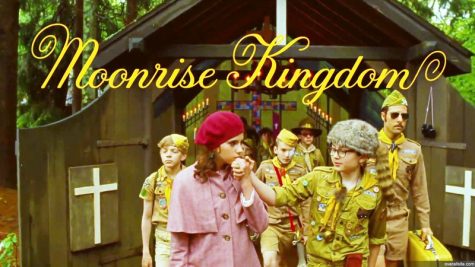 Courtesy | madaboutmoviez.com
1. Moonrise Kingdom — Wes Anderson's films are always playfully whimsical and completely endearing but his latest is so filled with childlike wonder that it would be a crime to rob it of a place as the best film of the year. Tracking the story of a young khaki scout and his first love, a problem child girl decked out in a collared pink dress, "Moonrise Kingdom" is a film about the cusp of innocence nearly being crossed. The adults act like children and the children act like adults. Along the way, they all learn something from each other. It's got all the quirk of Anderson's earlier fare and is a more than worthy addition to his filmography.