The 2011 Tampa Bay Rays
Joey takes you deeper with the Tampa Bay Rays roster, evaluating their 2011 fantasy impact.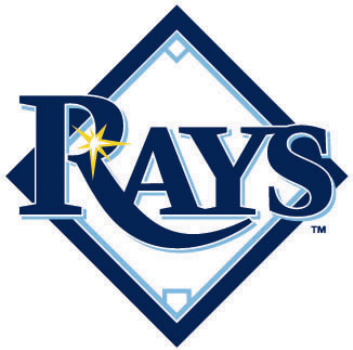 At first glance the Tampa Bay Rays' roster doesn't provide much in the way of fantasy help. The losses of Carl Crawford and Carlos Pena are seemingly crippling blows to the defending A.L. East champs but now that the dust has settled from the off-season and Pena's and Crawford's bank accounts are fat and happy, we can see just how much Tampa Bay has to offer. In my previous post about sleepers it took a lot not include several different Rays players in my list; I guess you can say that's what inspired me to write this.
Evan Longoria
The one remaining rock of offense for the Rays is third baseman Evan Longoria. We've seen him grow to become of of the best young hitters in the game today and he's rewarding both Tampa Bay and fantasy owners with great statistics. It would be foolish to think that he's not well known in fantasy circles, but those that hit around him can be difference makers in any league format.
We all know about those that have already made tremendous contributions to the Rays: Evan Longoria, Ben Zobrist, BJ Upton, and David Price. Now with the additions of the always entertaining Manny Ramirez and his sidekick Johnny Damon, the Rays have a solid core of guys who will be relevant in mixed leagues in 2011.
Manny Ramirez
Ramirez accumulated his usual stat line in 2010, but he did so in a way that wasn't flashy or typical of his Mannywoood persona. His power numbers weren't what we're used to and he hit only 8 home runs and drove in 45 RBI in 265 at bats. But his slugging percentage was good enough for top 25 in the MLB and was the lowest mark in his career. Here's the catch, he only had 265 at bats, roughly half the amount he is accustomed to and he was plagued by injury and inconsistent playing time for much of the season. He also has tendency to lose motivation, but he claims he has the incentive he needs to prove to the league that he is still the Manny that hit 37 home runs in 2008. Assume he gets twice as many at bats in 2011 as he did in 2010 and we could see him top 20 home runs and 95 RBI with a .300 average.
Johnny Damon
Damon didn't offer much last season but we knew that would happen. His power dropped significantly from his days in the electric Yankee lineup and he didn't contribute enough stolen bases or a high enough average to be playable in standard mixed leagues. His skills are diminishing, I don't suppose he will change much from last year and all of a sudden matter again, but I'd like for him to prove me wrong.
Other players
Don't forget about a few names who get lost in the shuffle. Jeff Niemann and Wade Davis have been very useful pieces at some point or another in each of the past two seasons, but now their roles will be increased with the loss of no. 2 starter Matt Garza, and that can only be a good thing. Davis came around late last season after his rocky first half nearly ruined his value. He lowered his ERA almost south of 4.00 and provided a satisfactory strikeout rate, but what people seem to not realize about Davis is that he pitched very well within his own division. Aside from the Red Sox who just had his number all year long, he fared very well against New York, Baltimore, and Toronto providing a sub-4.00 ERA against each with very good strikeout numbers.
A few names you might not be familiar with are Sean Rodriquez, Matt Joyce, John Jaso, Reid Brignac, Dan Johnson, and Jeremy Hellickson. I don't blame you – only a few did much to help last season and even then they went mostly unnoticed. However, these guys all have had great numbers throughout the minors and also when they got to play in the majors. I won't be able to touch on all these guys so I'll just mention the ones I think will be the best in 2011. To see my thoughts on Brignac check out my last post on sleepers.
Sean Rodriquez
Sean Rodriguez has been known to be a power threat from the middle infield but he hasn't played enough to show his skills as a hitter. With the various moves made this winter the Rays may opt to use Ben Zobrist at first base thus leaving second base open for Rodriguez. He provided some very good numbers in 2010 with 9 homers, 40 RBI, and 13 steals in 378 at bats. Should he hold onto his starting job all year we could see some serious hitting from this guy and at only 25 years old he has lots of room to improve.
John Jaso
Catcher John Jaso was a find for many fantasy owners last season. Not only did he hit for a fine average when he played, but he provided some pop and solid run production. He also spent some time leading off which goes to show how much faith Manager Joe Madon has in his backstop as a hitter. He split time with Kelly Shoppach, but Jaso will get the majority of games in 2011.
Jeremy Hellickson
Jeremy Hellickson is the next big thing to hit the Rays rotation. This 23-year old righty has serious superstar potential. In four August starts he went 3-0 with 25 strikeouts in 26-1/3 innings with an ERA of 2.05. His K/9 in the minor leagues was a whopping 9.8. He is slated for a rotation spot and he might even take over as Tampa Bay's new number two starter behind ace David Price. I don't see why he can't build upon what he started last year in his brief stint as a member of the Rays' rotation and reach 15 wins with 180 or more strikeouts while maintaining a very good ERA.
Worth a good look
Don't sleep on this new look Rays team. Along with these established players at the major league level the Rays will be able to restock their farm system using the compensation picks they'll receive from the departures of Carlos Pena and Carl Crawford. They have 10 picks before the start of the second round and will be able to continue to produce major league ready talent that fantasy owners will enjoy for years to come.