The essentials of director Denis Villeneuve's incredibly versatile mind
I highly recommend these Villeneuve films before witnessing the next chapter to one of the greatest cult films.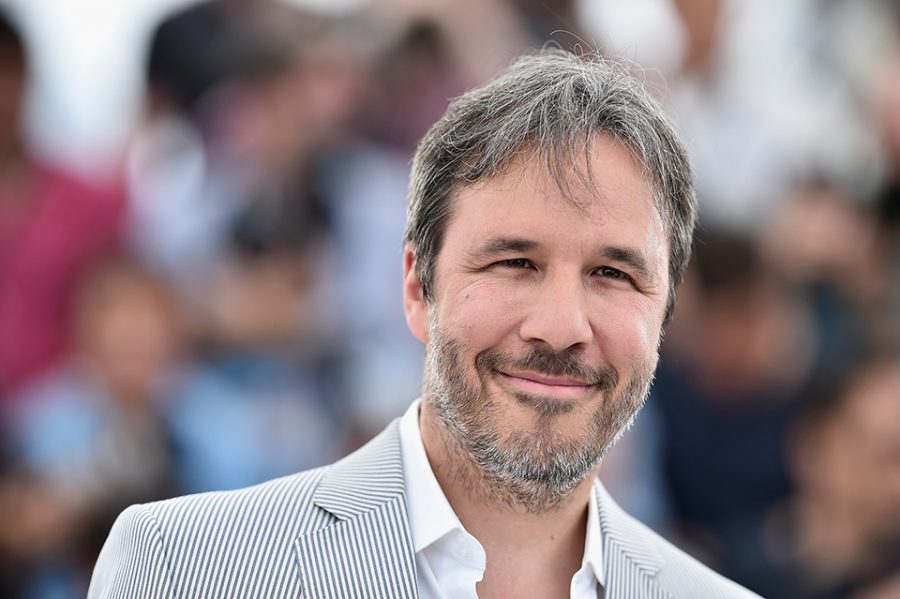 In all honesty, no film from director Denis Villeneuve's back catalog could really prepare you for the upcoming release of "Blade Runner 2049." Given the incredible reviews that have lauded "Blade Runner 2049" as Villeneuve's masterpiece, we should expect almost anything from his sequel to Ridley Scott's 1982 "Blade Runner." With that being said, it is time to dig into the essentials of a near flawless resume behind one of the brightest cinematic minds working today.
"Polytechnique" – 2009
Based on the 1989 Ècole Polytechnique massacre in Montreal, Villeneuve's 2009 "Polytechnique" chronicles the devastating tragedy where an anti-feminist gunman massacred 14 women and wounded several others before turning the gun on himself. The film presents three different perspectives: the killer, one of his wounded victims and the victim's friend. While one may ask how in the world does this docudrama prepare for the ultra-dystopian nature of "Blade Runner," it is important to recognize Villeneuve's capacity to go beyond visual flair. In the early stages of his career, Villeneuve proved his unique eye for crafting deeply affecting character studies. With an unsettling and haunting recount of a tragedy that will not be easily forgotten, "Polytechnique" leaves a legacy as a daring work of filmmaking crafted in memory of those who lost their lives and the few who survived but were traumatized due to the extreme misogynistic view of an individual who lost his mind.
"Enemy" – 2013
Villeneuve found himself finally discussed as a serious talent to be reckoned with in 2013, as he did his best David Fincher or David Cronenberg impression with two films in one year, "Prisoners" and "Enemy." Both films are similar in atmosphere and featured the same actor, Jake Gyllenhaal, as the lead role. When debating which one is more essential in grasping Villeneuve's transformation into a true auteur, you pretty much have to pick your poison between the two, but I prefer the drearier "Enemy." Combining a creeping sense of unease that lingers and a distinctly drab visual tone with fantastic surreal moments, "Enemy" may quite possibly stand as Villeneuve's best work yet. With a manic setting and Kafkaesque essence at hand, witnessing "Enemy" or even "Prisoners" makes it easy to comprehend how perfect Villeneuve's scope for urban-dystopian decay fits that of "Blade Runner."
"Arrival" – 2016
Villeneuve's 2016 Oscar-contending "Arrival" may quite possibly be the only film capable of setting up viewers for "Blade Runner 2049" by default of its genre—science fiction. In view of this, it remains vital to distinguish "Arrival" from the prototypical sci-fi. "Arrival" exudes aspects which exceed meditative and poetic purposes—thus, subverting the genre's reliance on plot and sci-fi sensibilities. If Villeneuve incorporates "Arrival's" elegiac ambiance and dense introspection with the visual beauty that will assuredly make its presence known by virtue of cinematographer Roger Deakins, then rest assured, "Blade Runner 2049" will rocket past everyone's expectations as the most anticipated film sequel to a cult-classic.
About the Writer
Kyle Kohner, Copy Editor & Office Manager
Amid his final year with the Chimes, Kyle is a four-year vet of the publication. Before this year, Kyle began his tenure like most at the Chimes—as a freelancer and an apprentice. He's also held positions as the online editor and the A&E staff writer in the past. He also demands that you all go watch the movie "Hereditary."

Hello there! My name is Kyle Kohner, born and raised in San Bernardino, California. I am a senior journalism student at Biola University and a self-proclaimed film...