Caf undergoes surprise inspection
Facebook posts prompt student to report Caf for health violation.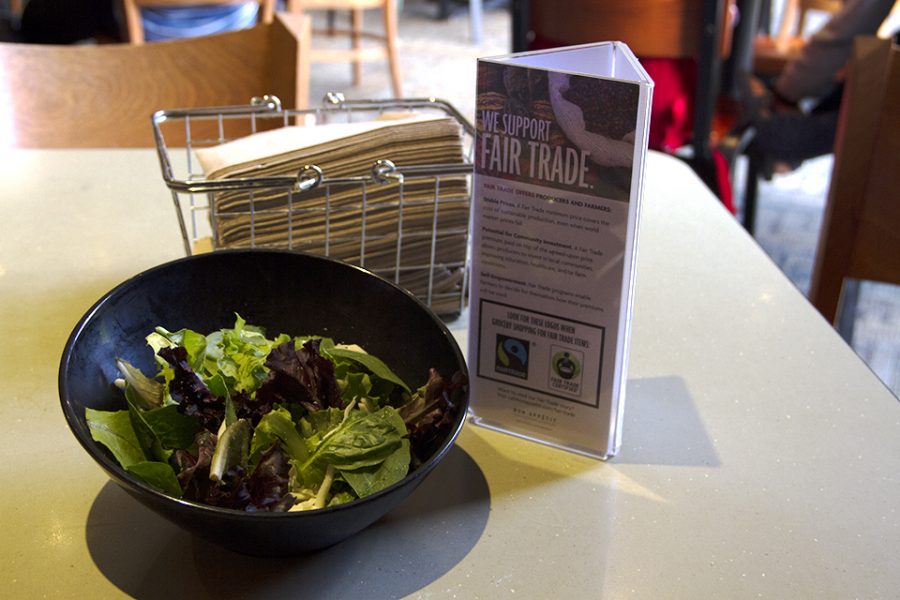 A student called an inspector from the Los Angeles County Department of Public Health to investigate the Caf two days after another student posted a picture online of their salad appearing to contain a worm.
Kyle Lawrence published an image of the salad on the [email protected] Facebook page at 1:50 p.m. on Sept. 18. The post has since garnered over 110 likes and other reactions, with some responders sharing their own grievances and encouraging Lawrence to report the incident as a health code violation.
The next day, senior sociology major Yansong Li did. He posted two images of what he identified as an undercooked burger on the same Facebook page and in the comments announced he had contacted the Los Angeles County Department of Public Health. An inspector arrived to the Caf around 4:00 p.m. on Sept. 20
During the visit, the inspector spoke to Vincent Hawkins, cafe manager. The inspector left roughly 30 minutes after arriving. Li expects him to send a follow-up email.
Hawkins declined to comment on the situation.
"I really hope that they take this pretty seriously," Li said. "Last thing you really want to see on your burrito when you're paying for the meal plans and all is… bugs or dead whatever is on your ― nonessential items, you know. Bugs and worms and rats and whatnot in your food."
Li has made at least two other complaints prior to this incident.
This story is ongoing. The Chimes will post updates as they come.
About the Writer
Christian Leonard, Editor-in-Chief
Christian Leonard is a junior journalism major whose affinity for chickens is really getting out of hand. He can often be found singing in the office, wrapped around a book, or arguing for the classification of cereal as a soup.

[email protected]



I came to Biola a nervous freshman, not really sure what I wanted to do during my time at university. Years of prayer and waiting seemed fruitless, until an academic counselor recommended I contact the Chimes, since I had shown a...