Chimes' Men's Athlete of the Year: Jimmy Gallarda
Gallarda rose to the top as the ace of the staff and validated the title with the inaugural award.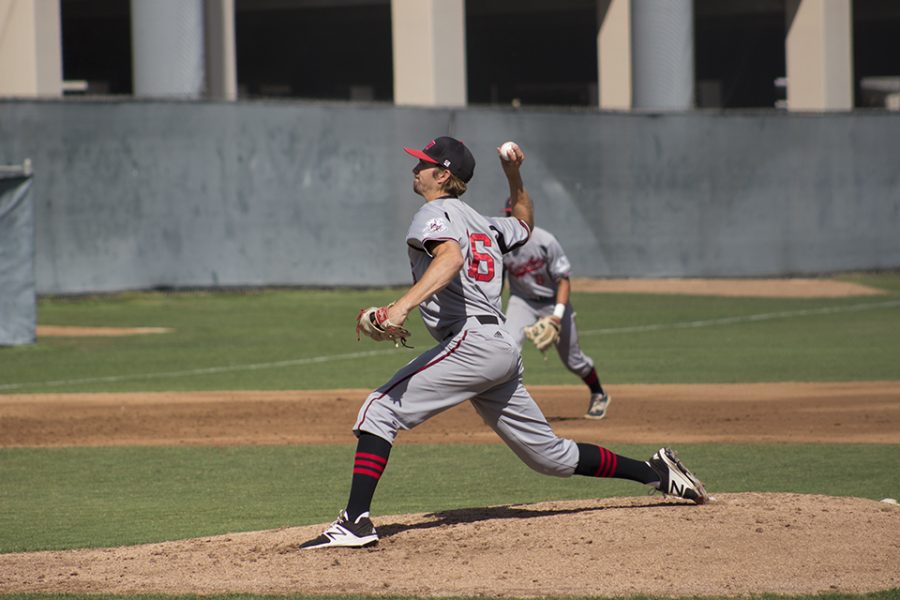 While his Biola career ended with a rough couple of starts on the mound, senior right-handed pitcher Jimmy Gallarda spearheaded a solid Eagles rotation all year long. Even though the group had its struggles at times, the 6-foot-3-inch ace from Lewisville, TX. stayed afloat. Out of his 14 starts in 2017, Gallarda had 10 where he allowed at most three earned runs. In addition, he pitched at least seven innings in 12 of his 14 starts. The righty also twirled three complete games in a season which surpassed a rather rough junior campaign last year. While Gallarda did not dominate hitters with his pitch arsenal, he flashed ridiculous control over the plate and unwavered command of the strike zone. He threw only one wild pitch all season, an unprecedented feat considering he had an eye-popping seven wild pitches. It was unfortunate that Gallarda could not cap off his Biola career with a playoff run, yet he still managed to earn a spot on the 2017 Baseball All-GSAC Team.  Gallarda emerged as a key cog to a fun and impressive Eagles 2017 campaign. For his efforts, Gallarda stands alone as the first annual Chimes' Men's Athlete of the Year.
2017 Season Stats: 9-3 Record, 3.77 ERA, 105 IP, 77 SO, 3CG, .251 BAvg Against
Runner Ups: Men's Basketball's Dakari Archer, Men's Soccer's Leonardo Contreras, Swim & Dive's Raymond Kam
About the Writer
Kyle Kohner, Copy Editor & Office Manager
Amid his final year with the Chimes, Kyle is a four-year vet of the publication. Before this year, Kyle began his tenure like most at the Chimes—as a freelancer and an apprentice. He's also held positions as the online editor and the A&E staff writer in the past. He also demands that you all go watch the movie "Hereditary."

Hello there! My name is Kyle Kohner, born and raised in San Bernardino, California. I am a senior journalism student at Biola University and a self-proclaimed film...