Chimes' Women's Athlete of the Year: Annie Park
Annie Park's inestimable leadership and outstanding play at point guard earns her the inaugural award.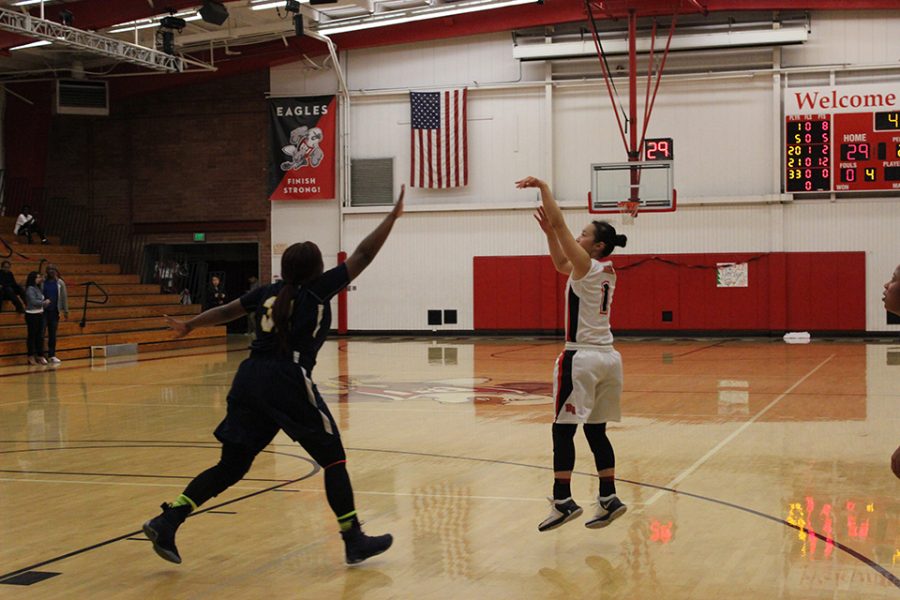 Despite her team falling short in her final season as a Biola Eagle, senior guard Annie Park had a year to remember. The 5-foot-5-inch guard from Torrance, Calif. achieved personal bests in almost every statistical category including points, field goal percentage, assists and steals. Park's paramount season as the Eagles' starting point guard helped lead Biola to a 23-8 record, a drastic improvement considering their pedestrian 14-17 mark just one year ago, when Park red-shirted leaving a huge void in her absence. Park's finesse play at a premium position provided fluidity and control to Coach Alan Nakamura's rapid fire offense, which paced the Golden State Athletic Conference in points per game. The methodical Park earned a spot on 2016-2017 Women's Basketball All-GSAC Team and named a 2016-2017 NAIA All-American for her overall efforts, fulfilled by an unmatched tenacity and a natural ability to lead a fledgling team which exceeded expectations this past year. Now, Park's latest honor adds to her aforementioned achievements as the first annual Chimes' Women's Athlete of the Year.
2016-2017 Season Stats: 14.3 PPG, 3.6 APG, 2.8 RPG, 2.32 STEALS/GAME, .401 FG%
Runner-ups: Swim & Dive's Lisa Tixier, Cross Country and Track & Field's Lyndee Dawson, Women's soccer's Madyson Brown
About the Writer
Kyle Kohner, Copy Editor & Office Manager
Amid his final year with the Chimes, Kyle is a four-year vet of the publication. Before this year, Kyle began his tenure like most at the Chimes—as a freelancer and an apprentice. He's also held positions as the online editor and the A&E staff writer in the past. He also demands that you all go watch the movie "Hereditary."

Hello there! My name is Kyle Kohner, born and raised in San Bernardino, California. I am a senior journalism student at Biola University and a self-proclaimed film...