Chimes' Athlete of the Week: Baseball's Micah Beyer
Beyer's pitching gem against The Master's earns him this week's award.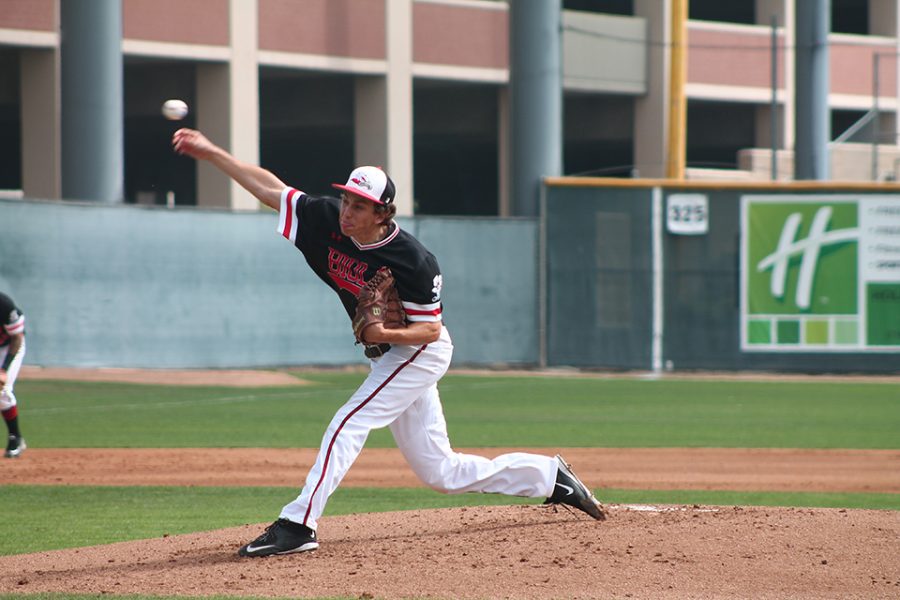 In a 10-inning affair against GSAC rival The Master's College Mustangs on March 18, junior right-handed starting pitcher Micah Beyer twirled a gem by allowing only two earned runs and  punching out eight batters in 7.2 innings of work. Although he did not earn the win to up his 4-3 season record, he lowered his ERA from 3.91 to a shiny 3.71. The junior righty from Chino, Calif. has proven himself as a key cog and one of the most improved players on a red-hot Eagles team. His sub-four ERA stands out as a drastic improvement from his 5.90 clip in 2016. His four wins this season put him on pace to surpass his career high of five, which came in his freshman year in 2015. In addition to limiting runs, Beyer attacked the strike zone more aggressively en route to 18 strikeouts his past two outings. Beyer's recent improvements have Biola salivating at the ceiling of a formidable 1-2 duo of him and senior righthanded Jimmy Gallarda. Due to Beyer's recent stretch of dominance, he has earned this week's Chimes Athlete of the Week award.
Stats: March 18 against The Master's College: 7.2 Innings Pitched, 6 Hits, 2 Runs(2 Earned), 3 BB, 8K (ND)
About the Writer
Kyle Kohner, Copy Editor & Office Manager
Amid his final year with the Chimes, Kyle is a four-year vet of the publication. Before this year, Kyle began his tenure like most at the Chimes—as a freelancer and an apprentice. He's also held positions as the online editor and the A&E staff writer in the past. He also demands that you all go watch the movie "Hereditary."

Hello there! My name is Kyle Kohner, born and raised in San Bernardino, California. I am a senior journalism student at Biola University and a self-proclaimed film...