Chimes' Athlete of the Week: Softball's Kayla Neff
Neff's adept offensive abilities lead her to the weekly award.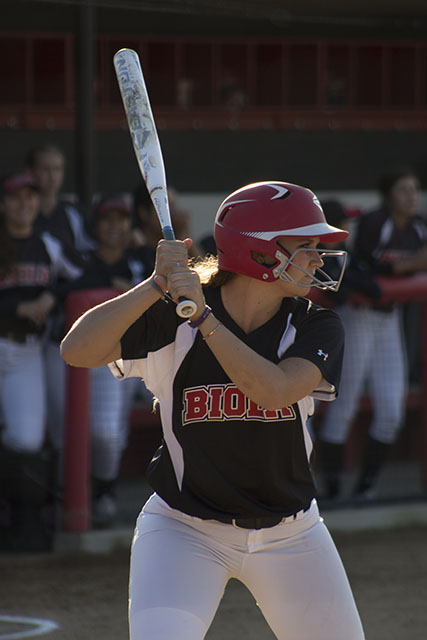 In the bottom of the eighth inning, the Eagles' freshman catcher Kayla Neff furthered her hot start to her budding Biola career by lacing a game-winning single into left field, earning the Eagles a 9-8 victory over the Menlo Oaks on March 11. The Huntington Beach, Calif. native emphatically capped off a week that saw her go 5-9 at the plate while driving in two runs, including the game winner on March 11. Neff's stout week was nothing abnormal for the freshman. In fact, Neff increased her team lead in batting average (.389), slugging percentage (.625), on base percentage (.464) and runs batted in (17). With her continued trend of offensive power at the plate displayed this week, Neff earns this week's Chimes' Athlete of the Week.
Stats: 4 Games: 5-9, 1 Run, 2 RBIs (Game-winning RBI on March 11)
About the Writer
Kyle Kohner, Copy Editor & Office Manager
Amid his final year with the Chimes, Kyle is a four-year vet of the publication. Before this year, Kyle began his tenure like most at the Chimes—as a freelancer and an apprentice. He's also held positions as the online editor and the A&E staff writer in the past. He also demands that you all go watch the movie "Hereditary."

Hello there! My name is Kyle Kohner, born and raised in San Bernardino, California. I am a senior journalism student at Biola University and a self-proclaimed film...