Chimes' Athlete of the Week: Women's Basketball Annie Park
Annie Park's emphatic end to her regular season playing career earns her this week's award.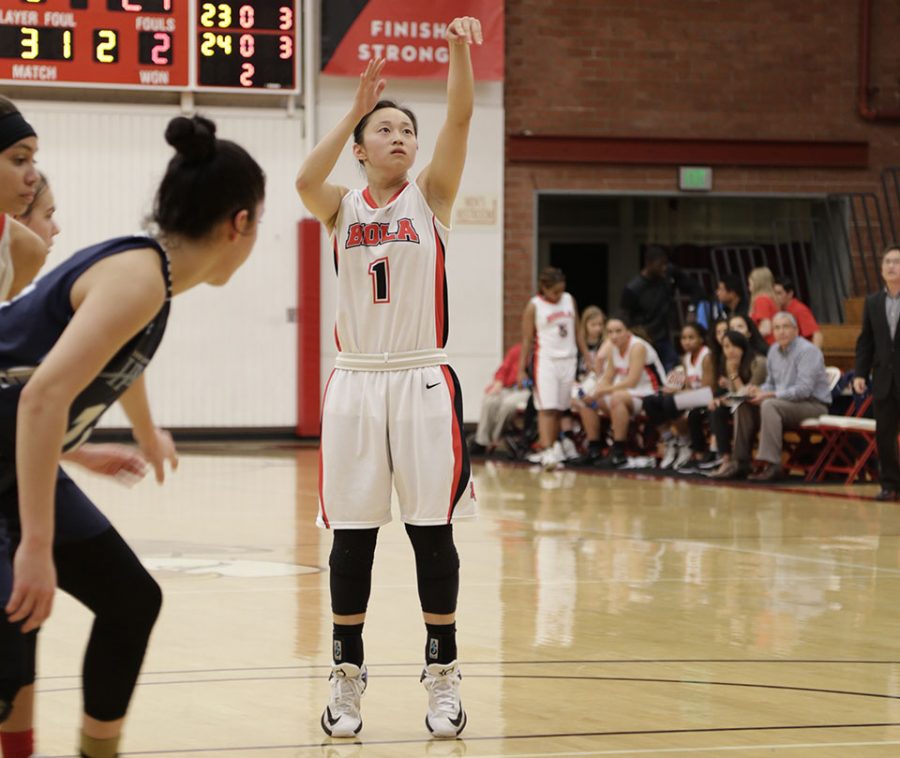 Senior guard Annie Park imposed her will countless times during her storied career for the Eagles' women's basketball team. It is hard to ask for a better finish to a college athlete's career than Park's senior night to remember on Feb. 24 against the Bethesda University Flames. Park registered a season-high 36 points and grabbed six boards while dishing out four assists. She chipped in on defense as well, collecting four steals to stymie the Flames' offense. Park also cashed in 11 field goals beyond the three-point line—a new Biola women's record. After redshirting last year, Park came back for her final season to average 14.5 points, spearheading a substantially improved Eagles team. In addition to her phenomenal effort against Bethesda University, Park captured All-GSAC honors and the GSAC Player of the Week award. Thanks to all of her achievements, Park truly deserves Chimes' Athlete of the Week.
Stats (Against Bethesda): 36 Points, 4 Assists, 6 Rebounds, 4 Steals, 11-16 3FGA
About the Writer
Kyle Kohner, Copy Editor & Office Manager
Amid his final year with the Chimes, Kyle is a four-year vet of the publication. Before this year, Kyle began his tenure like most at the Chimes—as a freelancer and an apprentice. He's also held positions as the online editor and the A&E staff writer in the past. He also demands that you all go watch the movie "Hereditary."

Hello there! My name is Kyle Kohner, born and raised in San Bernardino, California. I am a senior journalism student at Biola University and a self-proclaimed film...