Money flows in
Biola rakes in the dough, and delegates money to priority segments on campus.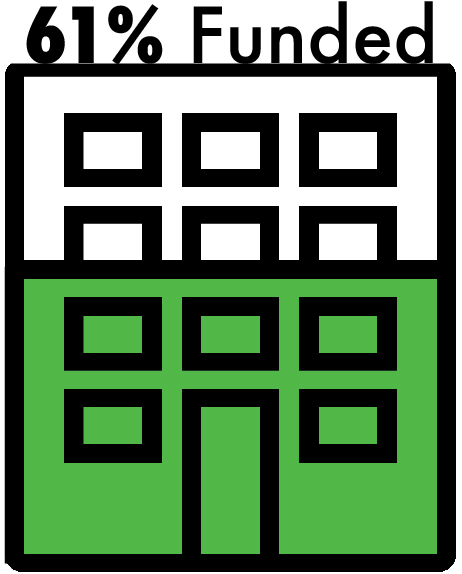 Five years ago, Biola's administration had a vision for the university — a vision to enhance the campus and student body, while holding true to the school's biblical purpose. One problem: it would require an exuberant amount of funds.
A show of appreciation
As Biola's fundraising campaign, "A Soul of Conviction, A Voice of Courage," came to a close with more than the amount sought after, students share their opinions on the use of the funds and how their broad effects of funding have influenced their experience at Biola.
Donors gave to different departments that have required money in the past five years, including the Athletics Department and Blackstone Cafe. The effects left students appreciative, jubilant and thoughtful about where the money has gone.
"It reminded me that we have people who are helping us stay here and be here, and that makes me feel grateful," said Danielle Kennedy, junior studio arts major and member of the basketball team.
Glowing reviews
While some students have expressed concern regarding the money spent on Blackstone Cafe, many residents of Blackstone Hall and other upper campus dormitories feel the cafe provides high quality food and groceries in a location convenient for them.
"A lot of times in the morning, I'll be able to go down there and get meal exchange as a breakfast, which you can't do anywhere else, so I don't have to trek all the way over campus early," said Anna Matz, freshman cinema and media arts major.
Similarly, junior psychology major Katie Kwan said she used the Blackstone Cafe often during her year and a half living in Blackstone Hall. However, since she moved across campus to Hart Hall, she rarely visits it anymore. Yet, for the people who still live in upper campus, the money used to fund the cafe remains a good investment.
"The workers in there are so nice, and the food is so good. It's a great place to study and meet up with people," Matz said. "I love it. It would be really difficult without it. It definitely has helped me."
Fostering community
Kennedy and fellow basketball team member and sophomore biological science major Emma Newman expressed excitement and thankfulness about the funds given to the athletics department.
"I think [funding athletics] is important because athletes can come and not only showcase their talents on a scholarship, but get an education," Newman said.
Both Kennedy and Newman agreed on the value of sending the funding to the athletics department because of the communal and spiritual aspects of sports on Biola's campus.
"Sports does bring the school together. It creates good community," Kennedy said. "For me, the [athletic] scholarship opened the door to coming to Biola, but also to having a relationship with God."
Students seem to think of the campaign as a success for current and future Biola students. As President Barry Corey said in an earlier statement about the campaign, "We want to look forward at what God is doing through a rising generation of students, students prepared in mind and character to influence their world for the cause of Christ."