"Watercolor" enthrones Porter Ray as Seattle hip-hop royalty
Porter Ray injects fire into the wet and gloomy Pacific Northwest rap scene.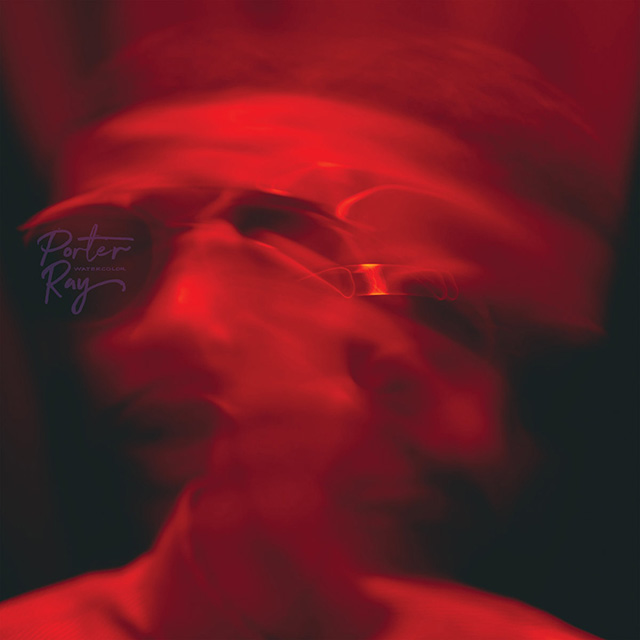 If Seattle needed this generation's Kurt Cobain, here he is, a rapper, a true MC ready to take the rap game by storm with his debut album "Watercolor."  Porter Ray unleashes his debut album through the city's dominant record label Sub Pop Records.
Torch of change
Once upon a time, everyone knew the Pacific Northwest as the epicenter of alt-rock and grunge acts, like Pearl Jam, Alice in Chains and Nirvana. Thus, rap and hip-hop took a backseat in the region's musical export even when the godfather of Seattle rap, Sir-Mix-A-Lot, released unquestionably one of the most iconic songs of the '90s.
Although he did grievous damage to the Seattle hip-hop scene with his 2012 single "Thrift Shop," Macklemore's egregious music did help lay the foundation for the scene by shifting attention away from grungers and toward rappers.
Sub Pop embodies this cultural change with their signing of the steadily fluid and exuberant Porter Ray in 2014. Yes, Ishmael Butler of Shabazz Palaces has remained with the label since 2009, but they existed as an anomaly within the label. The signing of Ray to Subpop two years ago has allowed him to carry the torch of change, with his dreary and absorptive debut LP "Watercolor," emulating diversity of sound and genre.
Contemplative bars
Right off the bat, "Watercolor" showcases Ray's lush production. Ray, alongside several MCs, highlighted by Cashtro, spits contemplative bars over complex yet consistent rhythmic patterns. This remains prevalent in a multitude of tracks including "Past Life" and "The Mirror Between Us." The two tracks exemplify the album's cosmic soundscapes carried by frigid and ominous synths and 808 drum shuffles with added delay, which aid "Watercolor's" delicate solumness. Despite this album's obvious modernity in production, it still melds with faint G-Funk qualities bolstered by delectable, stirring soul samples reminiscent of Nas.
"Watercolor" operates as a launchpad for Porter's smooth voice — an emotive, colloquial and composed force, harkening back to a young Drake. Ray effortlessly proves that he has an aptness for conversation, rattling off poetically elegant commentary that touches upon street violence and murder, as principally heard through the best track on this album, "Past Life." This track ponders the ideas of nostalgic betrayal, which also serves as "Watercolor's" thematic undercurrent — once again, resemblant of Nas.
Valuable insight
Throughout the album, Ray paints pictures for his audience, pictures of the realities surrounding his past and present life by spiritualizing the memories he has of loved and lost ones. In fact, it appears Ray strains with the past with obsessive distress. He looks into a mirror that reflects the people, experiences, traumas and ideas that have impacted the young rapper during his formative years in Seattle.
The Pacific Northwest needed a modern voice who can speak intelligently into real world problems, similar to how Los Angeles has Kendrick Lamar, Chicago has Chance and Kanye and Detroit has Danny Brown. Now Seattle has Porter Ray, the intelligent and much more talented response to the Macklash that Seattle and the hip-hop world were unfortunately exposed to. Ray's "Watercolor" offers up valuable insight into the struggle of urban black youth in a gentrified country full of prejudice and ignorance.
About the Writer
Kyle Kohner, Copy Editor & Office Manager
Amid his final year with the Chimes, Kyle is a four-year vet of the publication. Before this year, Kyle began his tenure like most at the Chimes—as a freelancer and an apprentice. He's also held positions as the online editor and the A&E staff writer in the past. He also demands that you all go watch the movie "Hereditary."

Hello there! My name is Kyle Kohner, born and raised in San Bernardino, California. I am a senior journalism student at Biola University and a self-proclaimed film...