CCCU includes same-sex attracted professors and Talbot gives review
Talbot professors give indecisive feedback on CCCU reformatting.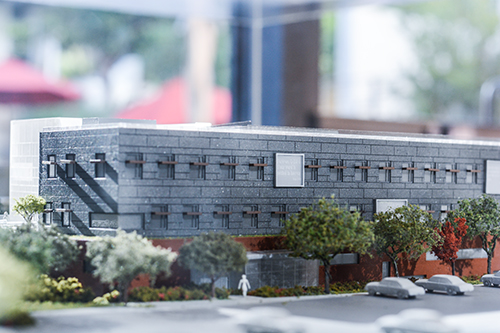 UPDATED: JAN. 31, 2017 AT 2:15 P.M.
For years, Christians have struggled with the question of how to associate and collaborate with those who share different beliefs from them. Not many people realize Biola must face this same question in regard to their affiliation with the Council for Christian Colleges & Universities.
A difference of opinion
As of September 2016, the CCCU clarified their policies through a division system that created three categories of membership based on six criteria. Biola University is a governing member, meaning they are aligned with the CCCU in all six categories. Associate members follow five of the criteria, but can have varied institutional types or accreditation, which, for example, allows schools without graduate programs. The last membership is a collaborative partnership, which allows schools that do not fit the criteria of employment policies, and Christian distinctives and advocacy. This allows schools who hire professors in same-sex marriages to have partnership in the CCCU. Talbot School of Theology, professors differ on their opinions of Biola's continued association with the council. However, each believes Biola should approach this situation with careful thought
"As long as they want to protect a diversity of views on the topic," said Greg Ganssle, professor of philosophy at Talbot. "I think the CCCU can be a really important organization in these issues to draw attention to the need for institutions that have different positions."
Enhancing Christian higher education
The CCCU, originally started by a small group of Christian schools in 1976, unites nearly 200 Christian colleges and universities around the world with the purpose of enhancing Christian higher education by assisting institutions' relation of scholarship and service to the truth of the Bible in order to impact lives, as is stated in their mission.
"Theologically, we have particular distinctives at our university that we don't necessarily share with every CCCU school, and I think we're comfortable being a part of that larger organization," said James Petitfils, associate professor of New Testament. "I think the CCCU is a good organization and something that I'm happy we're a part of."
The CCCU recently rearranged the wording and organization of their policies on LGB professors at Christian schools. After a few affiliated schools, including Eastern Mennonite University and Goshen College,  hired LGB professors following the legalization of gay marriage and then seceded from the council, the CCCU clarified their stance on allowing schools which support LGB professors. Schools who hire LGB-identifying faculty now have access to a collaborative membership, the lowest level membership, in the council.
A reorganized structure
Although this policy has already been in place, they reorganized their structure to provide an avenue for both schools who allow LGB professors and those who do not to still remain in the council. Three associational categories now stand in place to separate the different levels of collaboration certain schools possess in the council.
"Biola — by being the institution that we are as kind of a core participant in the CCCU — isn't threatened in our identity and our claims by positions that other schools in low orders of participation may have," said Andy Draycott, associate professor of biblical and theological studies.
The CCCU can still prove a valuable resource for Biola as long as they continue to support both schools against and for LGB professors, according to Ganssle. This new policy could provide an opportunity to open more discussion between Christians on issues such as same-sex relationships.
"In any case, with or without the CCCU, [it is] always good for Christians to be in conversation about what makes them united and also over their differences," Draycott said. "As people committed to higher education, we're committed to that kind of dialogue."
While opinions vary among Talbot faculty, Biola has remained firm in its beliefs but some feel that, in the future, Biola may need to reconsider its involvement with the CCCU due to their changing policies.
"I think it might be appropriate for an organization like the CCCU to make this move," Ganssle said. "They're kind of like a loose affiliation, so it would be appropriate for them to be broad in a lot of hermeneutical things."