Chimes' Athlete of the Week: Volleyball's Tess Van Grouw
Van Grouw's dominant game versus Vanguard University in the final regular season game of the year earns her this week's Chimes' Athlete of the Week.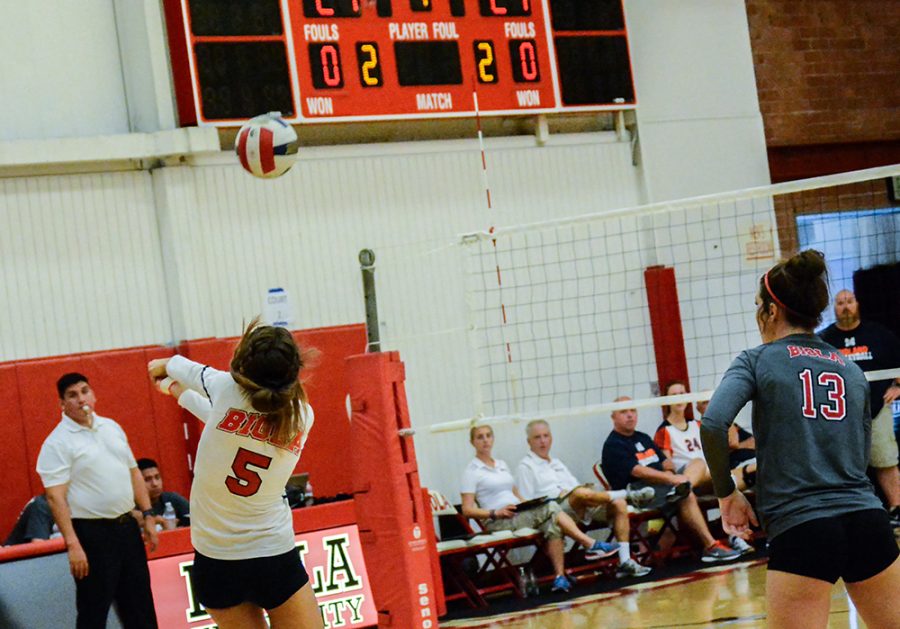 Junior libero Tess Van Grouw has displayed exceptional play all season, but she performed her best with postseason dreams on the line against Biola's Golden State Athletic Conference foe, the Vanguard University Lions on Nov. 10. The victory extended the No.19 ranked Eagles' winning streak to four games and aided them to a second place overall finish in the GSAC standings. Van Grouw, the 5'9" libero from Exeter, Calif., was recently named to the All-GSAC team thanks to her 544 digs for the season that lead the GSAC. Van Grouw's exceptional play versus the Lions manifested in her leading the team with 19 digs and chipping in four assists and an ace. Van Grouw's play in the back row has proved instrumental all season to the Eagles' success, and due to her recent solid performance to cap off her great season, she has earned this week's Chimes' Athlete of the Week.
Stats: 19 Digs, 4 Assists, 1 Ace
About the Writer
Kyle Kohner, Copy Editor & Office Manager
Amid his final year with the Chimes, Kyle is a four-year vet of the publication. Before this year, Kyle began his tenure like most at the Chimes—as a freelancer and an apprentice. He's also held positions as the online editor and the A&E staff writer in the past. He also demands that you all go watch the movie "Hereditary."

Hello there! My name is Kyle Kohner, born and raised in San Bernardino, California. I am a senior journalism student at Biola University and a self-proclaimed film...