"Space Jam" dunks through 20-year window
With the '90s classic's two-decade anniversary on Nov. 15, audiences take a look back at its singular impact.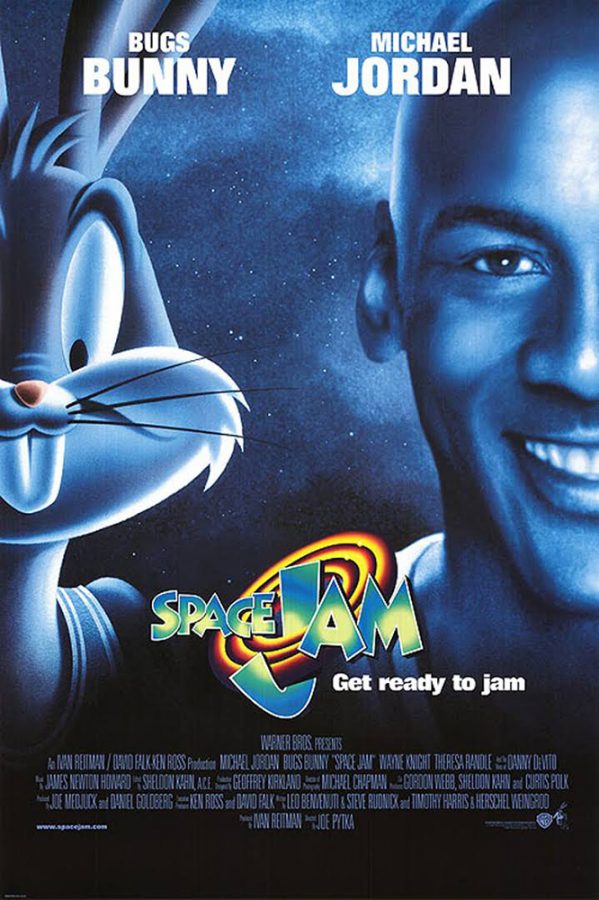 By no means does "Space Jam" emit cinematic mastery. However, in its 20 years of existence, the quirky mix of live action and animation proves its chops as an exuberant cultural artifact and a nostalgic VHS mainstay in many homes from the late '90s to the early 21st century.
A marketing dream
The reality, or lack of reality, of "Space Jam" came to fruition in a Nike commercial in 1993 that paired the iconic Bugs Bunny and the greatest basketball player of all time, Michael Jordan, in a satirically played game of basketball, in which they square off against a tall group of Martians. The commercial proved a great marketing boost for the famed Nike Air Jordan brand. Ensuingly, Warner Brothers took advantage of the success and spun the eccentric ad into a feature-length movie. Warner Bros. allocated the star power of the Looney Tunes cast and iconic professional basketball players of the nineties headlined by Jordan, bringing director Joe Pytka in as the mastermind to translate this original 90-second advertisement onto the big screen.
In terms of marketing and nineties pop culture, the most surprising of combinations proved unstoppable as Jordan found himself in the midst of an impeccable playing career while the Looney Tunes franchise embarked on a gigantic resurgence, making for a marketing dream. "Space Jam" perfectly dictated its animated potential of Bugs and the gang while name dropping NBA stars of the nineties in order to appease the Michael Jordan and basketball fan bases. By looking through a more critical eye glass, "Space Jam" still stands as a side joke, but a team headed by Pytka hashed out a balance of both worlds and merged in enough Acme Hour one-liners alongside the right amount of rebounds and alley-oops to make this pass as an instant classic.
Enjoyable guilty pleasure
Most would argue against the notion "Space Jam" lacks comedic strength. The classic captures the Looney Tunes vibe that captivated young viewers in the '40s all the way through the '60s by including the lesser known but equally beloved Pepe le Pew and Marvin the Martian by simultaneously retaining their idiosyncratic personalities.
Even though the feature-length runs at an unnecessarily elongated time of over two hours, audiences — especially younger ones — stay tuned thanks to an exceptionally quick pace. This movie's effectiveness really relies on its consistent lively moments as it swiftly consummates into an enjoyable guilty pleasure. "Space Jam" stands as a terrible film. Nonetheless, 20 years ago, "Space Jam" reveled in the spirit of the nineties and will forever reign as a timeless movie of surpassing summation
About the Writer
Kyle Kohner, Copy Editor & Office Manager
Amid his final year with the Chimes, Kyle is a four-year vet of the publication. Before this year, Kyle began his tenure like most at the Chimes—as a freelancer and an apprentice. He's also held positions as the online editor and the A&E staff writer in the past. He also demands that you all go watch the movie "Hereditary."

Hello there! My name is Kyle Kohner, born and raised in San Bernardino, California. I am a senior journalism student at Biola University and a self-proclaimed film...